Black America's Housing Crisis: More renters than homeowners
Charlene Crowell, NNPA Newswire Contributor | 2/3/2020, 2:28 p.m.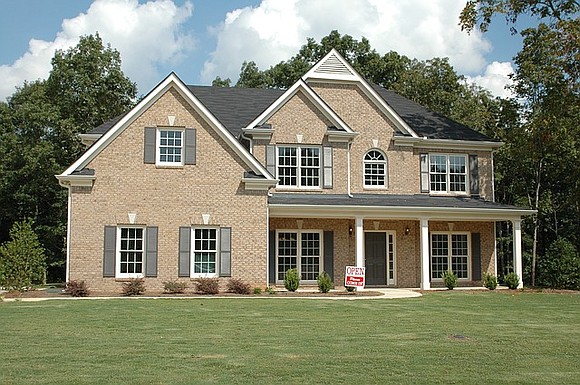 No matter who you are, or where you live, there's a central concern that links consumers all over the country: the ever-rising cost of living. For many consumers, the combined costs of housing, transportation, food, and utilities leave room for little else from take-home pay.

From Boston west to Seattle, and from Chicago to Miami and parts in between, the rising cost of living is particularly challenging in one area: housing. Both homeowners and renters alike today cope as best they can just to have a roof over their families' heads.
The nation's median sales price of a new home last September in 2019 was $299,400, according to the U.S. Census Bureau. Even for an existing home, the St. Louis Federal Reserve noted its median price in December was $274,500.
For renters, the cost of housing is also a serious challenge. Last June, the national average rent reached $1,405, an all-time high. But if one lives in a high-cost market like Manhattan, Boston, Los Angeles, or San Francisco, a realistic rental price is easily north of $3,000 each month.
Now a new report from Harvard's Joint Center for Housing Studies (JCHS) finds that the American Dream of homeownership is strained even among households with incomes most would think adequate to own a home. From 2010 to 2018, 3.2 million households with earnings higher than $75,000 represented more than three-quarters of the growth in renters in its report entitled, America's Rental Housing 2020.
"[F]rom the homeownership peak in 2004 to 2018, the number of married couples with children that owned homes fell by 2.7 million, while the number renting rose by 680,000," states the report. "These changes have meant that families with children now make up a larger share of renter house­holds (29%) than owner households (26%)."
To phrase it another way, America's middle class is at risk. Consumer demographics that traditionally described homeowners, has shifted to that of renters. And in that process, the opportunity to build family wealth through homeownership has become more difficult for many — and financially out of reach for others.
"Rising rents are making it increasingly difficult for households to save for a down payment and become homeowners," says Whitney Airgood-Obrycki, a JCHS Research Associate and lead author of the new report. "Young, college-educated households with high incomes are really driving current rental demand."
Included among the report's key findings:
Rents in 2019 continued their seven-year climb, marking 21 consecutive quarters of increases above 3.0%;
Despite the growth in high-income white renters, renter households overall have become more racially and ethnically diverse since 2004, with minority households accounting for 76 percent of renter household growth through 2018; and
Income inequality among renter households has been growing. The average real income of the top fifth of renters rose more than 40 percent over the past 20 years, while that of the bottom fifth of renters fell by 6 percent;
"Despite the strong economy, the number and share of renters burdened by housing costs rose last year after a couple of years of modest improvement," says Chris Herbert, Managing Director of the Joint Center for Housing Studies. "And while the poorest households are most likely to face this challenge, renters earning decent incomes have driven this recent deterioration in affordability."