Sen. Mark Warner Raises Concerns About Trump's Sincerity toward Black America
Stacy M. Brown, NNPA Newswire Senior Correspondent | 2/3/2020, 3:41 p.m.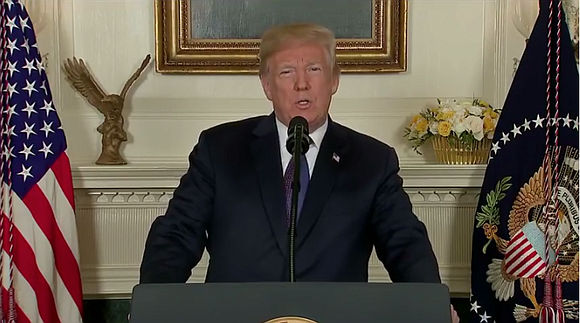 "I think they fear the president. Mitch McConnell is a very smart, practical, strategist. You don't hear Mitch McConnell, even when he disagrees with one of his members, go out and publicly attack him," Wagner stated.
"One thing about Donald Trump, there's no question he will attack anyone who disagrees with him."
In echoing his Senate colleague, Sherrod Brown (D-Ohio), Wagner said African Americans should pause before giving Trump the accolades the president craves from the Black community.
"I would acknowledge that the president, more so Cory Booker (D-New Jersey), took the first step on criminal justice reform, but it was only the first step," Wagner stated.
"There is low unemployment, but we've not seen a diminishing of the racial wealth gap. What we've not seen is that it took months literally after the money ran out for HBCUs to get their funds replaced. The First Choice Act, he didn't' make that a priority," Wagner said.
He added:
"The president's tone and comments about systemic racism in this country, I don't think he acknowledged that. I don't believe there's been any plan laid up by this administration on how you address the racial wealth gap, how you promote more minority businesses, how you take the next step up in criminal justice reform.
"I think the African American community understands that, if anything, you then hear these disparaging comments about countries in Africa whether it's attacking great leaders like John Lewis and Elijah Cummings. I think I can speak more to the African American community in Virginia where Black people come up to me all the time and say to me to stay on this. I don't feel like the focus has been genuine.
"If anything, you have nothing from this administration on voting rights. The cutbacks on voting rights, and all of these claims about voter fraud, I believe, in many ways, is code to try to limit voting opportunities. Almost the majority of the Russian propaganda efforts were geared at Black America to try and discourage them from voting.
"Fake websites that were supposed to be about Black Lives Matter coming out of Russia, and you still have this president almost refuse to acknowledge the ongoing threat that Putin poses in 2020."