Dermot Shea's a Republican. Does it matter?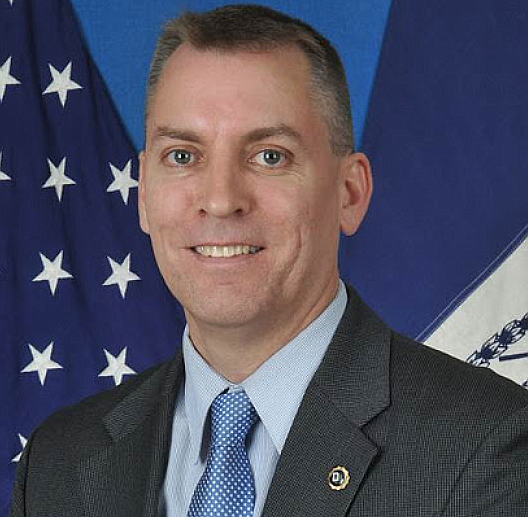 Fritz believes that the recent push against bail reform from the New York Police Department is a tell-tale sign of how Shea will run things. He also said that Shea's comments about the recent crime spike being due to bail reform was disingenuous.
"Commissioner Shea's affiliation with a Republican Party that's defiantly in support of Donald Trump and working to undermine a policy that simply says people charged with crimes should have the presumption of innocence no matter the size of their bank account, should disqualify him from serving as the highest law enforcement officer in the city," said Fritz. "The reality is that bail reform opponents will do or say anything to maintain the status quo of mass incarceration and pre-trial jailing that disproportionately harms Black, Brown and low-income New Yorkers."
A Facebook group called 'Repeal Bail Reform' has touted the potential dangers of the new law of the land. It's also posted racist statements and white supremacist rhetoric. Some state Republican officials moderated the page as well.
In a joint statement, the Citizen Action of New York, Long Island Progressive Coalition, Make the Road Action, New York Communities for Change, New York Working Families and VOCAL-NY said this kind of coordinated effort to undermine new legislation isn't becoming of a state official.
"We are appalled that Republican officials who are supposed to protect the Constitutional rights of all New Yorkers have not only actively supported and amplified this movement, but in fact, managed and controlled a public Facebook group that is replete with hate speech," read the statement. "Racism and white supremacy have swept our country with violence for generations, and we refuse to let these evils continue to dictate the policies and laws that affect our daily lives. The lives of Black, Brown and poor people should matter to those elected to represent us–– regardless of party lines."
The AmNews attempted to contact the NYPD to respond to the issues around Shea and about bail reform overall, but were unsuccessful. However, NYPD spokesperson Devora Kaye told the online news site Gothamist that policing has no political affiliation.
"Keeping 8.6 million New Yorkers safe simply isn't political," said Kaye to Gothamist. "The Police Commissioner is a cop through and through, and that's how New York City will continue as the safest big city."