URBAN AGENDA: Preparing Students for the New Economy Starts with Developing our Teachers
David C. Banks is President and CEO of the Eagle Academy Foundation | 2/6/2020, midnight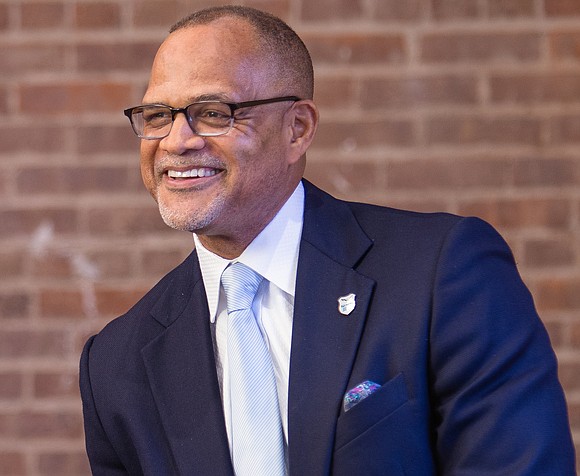 There are great things afoot in New York City's public school system. The city continues to see a steady rise in its graduation rate, all the way to 77.3 percent for the last academic year. This success should be celebrated. We need to take this positive momentum and build on it, answering tough but important questions in the process. One tough question resonates very deeply for me. That is, how are we preparing graduating classes of high school students for the changing reality of the 21st century workforce?
We are in the midst of the Fourth Industrial Revolution. Tech is reshaping the workplace, from Zoom hangouts to remote robot-assisted surgery. New York City's education system needs to seize the opportunity to better connect our students. Companies do not have their employees working in isolation anymore; they are working in cross-functional, cooperative teams. That means we need to stop teaching and evaluating subjects - science, math, English - in isolation from each other, especially in high schools.
There also needs to be real, ongoing investment in how we develop our teachers to meet this challenge. It can start with meaningful one-to-two-week immersions in businesses during the summer. Teachers can connect to workers and executives from different industries on job sites, whether in open-office startups or on the trading floor. Technology can provide a window into the workplace for teachers who can't physically visit sites.
This could mean connecting with companies like Nike, to help teachers get an idea of just how complex modern multinational companies are. When students think of Nike, the first product that comes to mind are sneakers. We must teach them to understand the process of producing a pair of Jordans or LeBrons. They need to understand that the company behind the shoes is incredibly complex, incorporating everything from design to marketing to managing the supply chain. I want teachers to know that behind every pair of shoes is the infrastructure of a multi-billion dollar company, and think about how they can help their students ultimately gain meaningful employment in that kind of company or create their own companies.
Manufacturing remains a cornerstone of the modern American economy. But top-tier manufacturing jobs are totally different from the 1950s and 1960s. Take an aerospace manufacturing firm like SpaceX, which has flown dozens of launch vehicles back from space. SpaceX's approximately 6,000 engineers and technicians are a sizable chunk of the country's brain trust. If we want to build the future, we need teachers to understand what it's like to work at a company like SpaceX.
Within the four walls of the classroom, our students see what their teachers can inspire them to see, and dream what their teachers can give them the audacity to dream. How do we teach our students the kind of skills they will need to gain employment at a place like Space X if our teachers have never been exposed to the realities of those workplaces themselves?
Not every student will intern at Amazon or Citigroup. We also don't need our teachers to know how to engineer an iPhone. But we do need our teachers to grasp the breathtaking ambition of the technology sector and learn more about the fundamentals of employment in the new economy.