Horoscopes by Knowyournumb3rs for Feb. 13 - Feb. 19
2/13/2020, 1:54 p.m.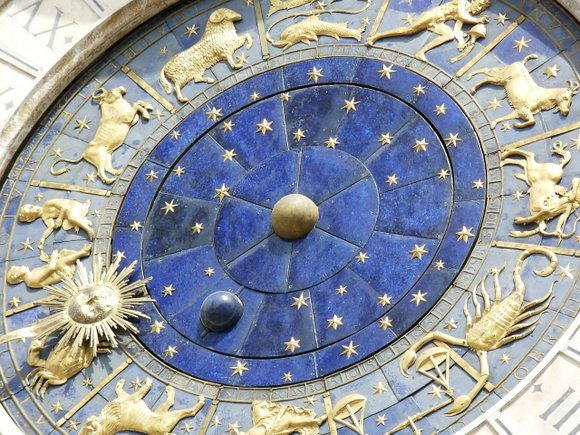 2020 so far has been intense, considering it's only the second month of the year. Get real with yourself and address any concerns. Let it flow, naturally, organically. Don't waste effort on something that doesn't want to give in. Work on you. Mercury in Pisces will retrograde on Feb. 16. Mars, the planet of action and energy, enters Capricorn on Feb. 16 as well. Meaning: step it up. Work on projects which may have been blocked because of recent obligations, relationships, and the workplace. It's time to choose you and go for it with balance. Make the necessary arrangements. Take a leap of faith! The Sun in Pisces on the 18th expresses your feelings. Be in the moment and reflect on what has occurred up until now. Make the change. The power of love is the key to transformation, compassion, forgiveness and making the world a better place.
Capricorn: Mars is entering your sign, with Mercury retrograde in Pisces and Venus in Aries. Redefining oneself and redecorating your environment are a must. A period of rebirth, symbolic of new ideas or concepts, begins. There's a separation of old wounds and self-healing, like a caterpillar in a cocoon turning into a butterfly. You can benefit now from the last two weeks, with a slight delay until the end of February due to the cosmos energy mentioned above. Roll up your sleeves and get to work. Trust your intuition. If you get a gut feeling, act on it. Capricorn, Virgo, Taurus, or Aquarius, and those born on dates that sum up to 5, 6, or 8 will support you in your endeavors.
Aquarius: Last week was phenomenal with a peek of success. Feel the spark within your heart and don't give up. The process may be slower, but the seeds have already been planted and watered. Treat yourself to a massage. Allow extra time instead of running late. Aim two to four days out this week to arrive earlier than expected. Don't be lazy. Leave your issues at home and only discuss matters with your mother, true friends, or close family members. Keep a pair of sunglasses close by for those bright sunny days. Aries, Aquarius, Capricorn, Leo, or Scorpio will give insightful information or anyone whose date of birth sums up to the numbers 1, 4, or 8.
Pisces: Caution is advised this week due to Mercury retrograde in your sign. Allow extra time for driving since you may have a heavy foot on the petal this week. If going on a trip, or a retreat, be sure to double-check everything since Pisces seem to forget or misplace things at times. By slowing it down, you just may find what you're looking for. Traveling, writing, painting, singing and listening to music become soothing to your emotional state of mind. Sagittarius, Pisces, Aries, Gemini, Scorpio, and those born on dates of 2 3, 6, or 9 are important.
Aries: The feeling of magic is moving through you this week. Everything seems to be sailing along smoothly. If you feel any illness creeping up, fight back with physical and breathing exercises. The key is to unwind by creating a comfortable environment. Make adjustments in your relationships. Renew and aim to heal broken relationships. Mars, the ruler of your sign, is now in Capricorn. Compensation or paying off debts is recommended. Finding true love and purpose will nourish you as well. Taurus, Libra, Aries, Scorpio, in addition to those born on dates adding up to a 3, 6, 8, or 9 will help in your healing journey.