Oscars 2020: A night of firsts
LAPACAZO SANDOVAL and SUNIL SADARANGANI Special to the AmNews | 2/13/2020, 1:16 p.m.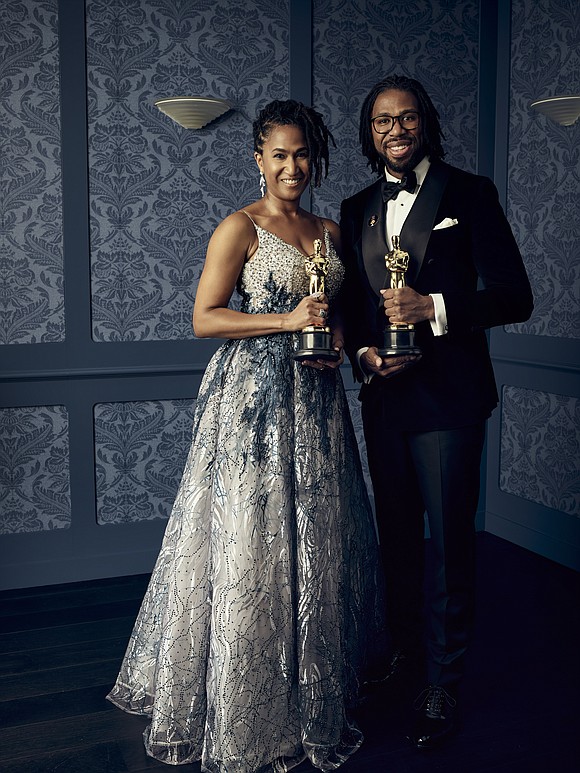 A new decade brings new hope—and we hope Hollywood gets on board and stays there as it relates to diversity and inclusion. Critics wag their fingers at the Academy of Motion Picture Arts & Sciences but when you get down to brass tacks, and we do, it's the white men that run Hollywood who keep pushing Black and Brown people back. It's shameful. As liberal and hip as Hollywood might want to think they are—they are not—it feels like a committee of the good ol' boys wearing their Republican buttons while waving their "Make America Great Again" red caps at anything that does not fit their division-driven agenda. 
When it comes to diversity and inclusion the Academy has listened and has made changes and they will keep listening and keep making changes. Yes, sure, making movies has its political side, I grant you that, but it's really about telling stories. Good stories, and I choose to believe it is the spirit of these storytellers that will keep the Academy and its members moving toward consistent and better representation.
Julia Reichert who won Best Documentary Feature for "American Factory," along with Steven Bognar and Jeff Reichert, put a face on that process in her acceptance speech at the 92nd annual Academy Awards. When asked how women and other non-represented people can get their things made, Oscar winner Julia Reichert offered this:
"Sisterhood, which is another way of saying solidarity, which is another way of saying support to each other. I mean, how did––when I first came to the Oscars in 1977, it was a sea of white men. Just a sea of white men in the press corps, all those photographers. It's getting better. Now, how did that happen? It's not by individual women. It's because we started realizing we got to work together, I believe, right? Right? We got to support each other and not fit into the patriarchy, like, not fit into the boys' club. So what I would say? We don't have to do it the way the boys have done it. We can do it the way women want it done, whatever it is, and sisterhood." 
More proof that sweeping changes are coming? I offer Neon's "Parasite" win which made history at the 92nd Academy Awards, becoming the first foreign-language film ever to win the best picture Oscar. Directed and co-written by Bong Joon Ho, the film follows a dirt poor South Korean family posing as qualified professionals to gain employment by a wealthy family.
Bong also won best director and best original screenplay and "Parasite" won best international film, for a total of four Academy Awards. 
Backstage with producer Kwak Sin Ae, co-screenwriter Han Jin Won, and translator Sharon Choi, Bong admitted to being odd, adding: "I'm just a very strange person," and adding, in English, "It's really f—ing crazy!"
But of course, the night did have a crushing disappointment: it's no secret that a lot of people wanted Cynthia Erivo to win. She was nominated for Oscars this year in the lead actress and original song categories, for the film "Harriet" which, if she had won, would have secured her an EGOT status.