Police shooting produces 'reprehensible' rhetoric from the SBA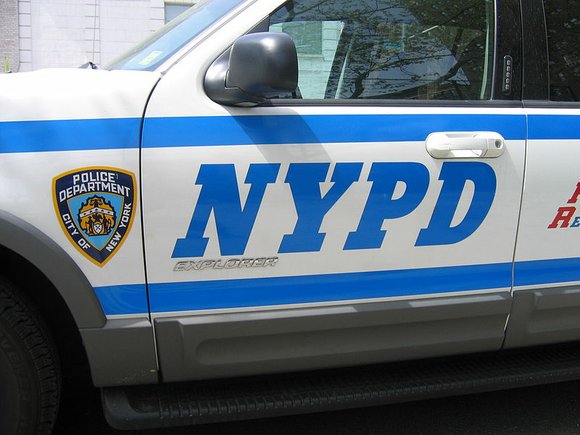 Several police officers were shot in the Bronx over the weekend in what's being called an ambush specifically targeting law enforcement. Elected officials sent prayers to the officers' families and condemned the shootings.
But some members of law enforcement want those politicians, specifically the mayor, to take his prayers and shove it.
Bronx resident Robert Williams, 45, walked into the 41st Precinct in the Hunts Points/Longwood area and opened fire on officers Sunday morning. His bullets struck Lt. Jose Gautreaux. Surveillance video showed Williams dropping his gun, laying on the ground and waiting to be apprehended by the police (the NYPD suspended the cops, Brian Wilkens and Paul Brauer, who leaked the surveillance footage).
However, 12 hours before the precinct shooting, Williams ambushed two cops sitting in a marked police van in the Mott Haven section of the Bronx, shooting Officer Paul Stroffolino in the neck. Both cops survived. Williams pleaded not guilty to 13 counts of attempted murder in the first degree and 14 counts of attempted murder in the second degree, 4 counts of criminal weapons possession and 14 counts of attempted assault. Williams has a criminal history that includes a gunfight with police officers in 2002.
Elected officials were quick to denounce the attacks and Williams himself.
"Our city is united against hateful attacks on our police officers," stated Council Speaker Corey Johnson on Twitter. "Standing this morning with Mayor de Blasio, NYPD leadership, hospital staff & elected officials today to update public on 2 assassination attempts against NYPD officers this morning and last night in the Bronx."
"These officers handled such a horrific situation with heroism, with extraordinary skill. Thank God that each and every one of them will be okay," said Mayor Bill de Blasio during a media briefing on Sunday.
"No one should ever feel comfortable enough to walk up to another human being—police officer or civilian—and open fire," said New York City Council Member Farah Louis in a statement.
While declaring that people should be careful what they say, recently appointed NYPD Commissioner Dermot Shea opined "words matter" and called the shooting an "assassination" attempt on cops and blamed it on anti-police sentiment from certain groups around the city. But the Sergeant's Benevolent Association took it another step further on social media.
"Mayor DeBlasio, the members of the NYPD are declaring war on you! We do not respect you, DO NOT visit us in hospitals," read the SBA's Twitter page. "You sold the NYPD to the vile creatures, the 1% who hate cops but vote for you. NYPD cops have been assassinated because of you. This isn't over, Game on!"
New York City Public Advocate Jumaane Williams said that while he offers prayers to the families of the officers and condemns the "senseless" act of violence, he believes it's a time to come together and not do the opposite.
"When someone loses their life to gun violence, the pain is the same for the families of officers and those they serve alike; thankfully, the officers shot this weekend survived, but the impact is still felt," stated Jumaane Williams. "Now is a leadership moment to unify—not inflame tensions, and we shouldn't listen to those who do."