Talking SCHOP! Harlem Happening History: Harlem menus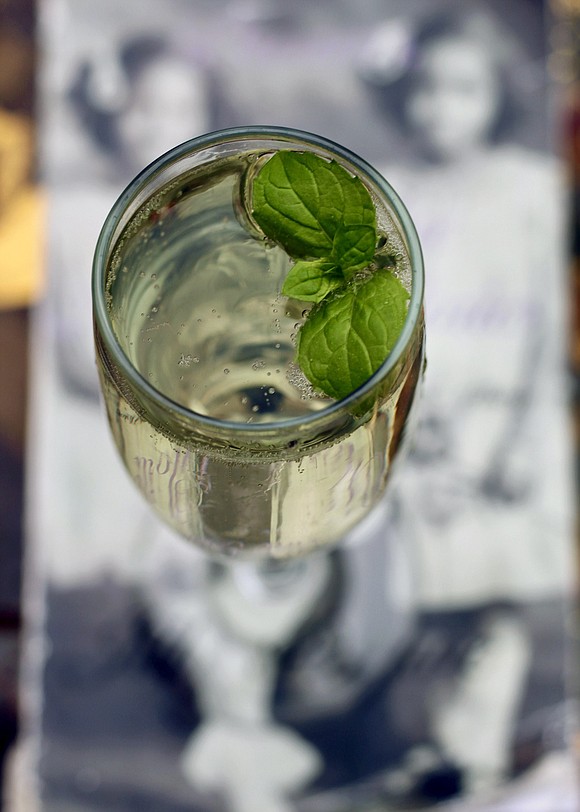 Before I get all up in conversations with some of my favorite chefs, I did a little research on our Harlem restaurants creating a special dish or menu for Black History Month.
I found a couple of places making a signature dish I must try like LoLo's Seafood Shack and FieldTrip Harlem, but for the most part it seems more about Valentine's Day, at least the first half of February.
I do love what Red Rooster is doing for the month of February, highlighting different dishes every week inspired by Harlem contributors both past and present. For the rest of this week they will be serving roasted duck leg ($24) with masa biscuits, mojo sauce and confit pear. Created by line cook Almira Session, and inspired by poet Langston Hughes, a central figure in the Harlem Renaissance who lived in Mexico as a teenager. Also, the Claudette & Ruby cocktail ($14) of prosecco, elderflower liqueur, lemon and homegrown mint is a tribute to the bravery found in the innocence of youth and inspired by two young women who stood up in the face of injustice.
In the coming weeks of Black History Month at Red Rooster look out for these inspired dishes and cocktails.
Feb. 17–23
Fried Smothered Pork Chop ($30) with "skippin' jenny" (their Hoppin' John) and pickled apples. Created by line cook, Kendall Ceruti, who was inspired by the founder of the "New Negro Movement," Alain Locke, who was the master of ceremonies for the formal launching of the Harlem Renaissance.
Black is Beautiful cocktail ($14) of black vodka, basil, agave, limoncello and lemon zest. Inspired by the words of Langston Hughes:
"The night is beautiful, so the faces of my people. The stars are beautiful, so the eyes of my people. Beautiful, also, is the sun. Beautiful, also, are the souls of my people."
Feb. 24–28
Black Fruit Cake ($13) with golden raisin compote, sorrel gel and soursop sorbet. Created by executive pastry chef, Tiffany Jones, and executive sous chef, Ralph Harris. They were inspired by Marcus Garvey, a Jamaican political activist, publisher, journalist, entrepreneur, and orator. He was the founder and first president-general of the Universal Negro Improvement Association, and African Communities League.
Loving & Jeter cocktail ($14) of spiced rum, Campari, lime juice, pineapple and muddled Luxardo cherries. Inspired by the famous 1967 Loving v. Virginia Supreme Court trial of a white man, Richard Loving, and his black wife, Mildred Jeter, who married in District of Columbia but were arrested in Virginia for violating state law. Lov(ing) wins every time!
Please tune into TruTV on Feb. 18 for the premiere of my latest culinary producing project, "Hot Ones the Game Show." I will be making more wings of course.
Happy eating and thanks for reading!
Kysha Harris is a food writer and editor, culinary producer, consultant and owner of SCHOP!, a personalized food service in NYC for over 15 years. Follow her on Twitter and Instagram, @SCHOPgirl, on Facebook, /SCHOPnyc, and her blog, www.talkingSCHOP.wordpress.com. Questions? Comments? Requests? Feedback?  Invitations!  Email AmNewsFOOD at AmNewsFOOD@SCHOPnyc.com. Follow us on Instagram, Twitter and Facebook @NYAmNewsFOOD and tag us with #SoAmNewsFOOD with your food finds!