Yolanda Brooks and John Ruiz: Empowerment through the arts
Amber Borden | 2/13/2020, 1:07 p.m.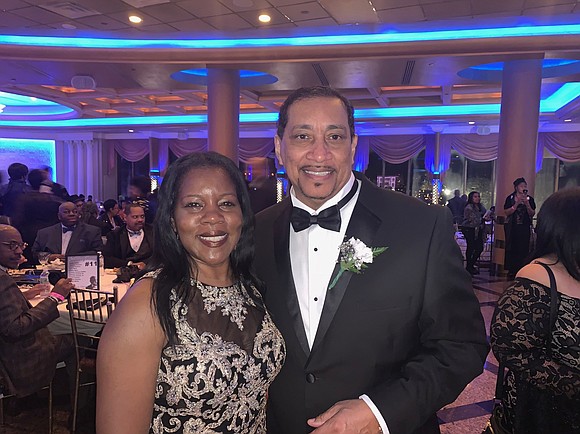 Growing up impoverished, Ruiz saw a sign near the community center where they used to give out food that read "Free Mandela." Ruiz at the time mistook Mandela for food but was later reintroduced to Mandela through an image of him behind bars. "I couldn't understand it. Why was this man behind bars? I was a little kid going to Catholic school. Years later I found out that the times were very brutal," Ruiz said. Hungry for knowledge, as Ruiz grew older, in high school he would go with some of his peers to Columbia University to listen to Min. Farrakhan, Malcolm X, and Rev. Al Sharpton. "You don't get that stuff in school, and this is why we are out here," Ruiz emphasized referring himself and his wife. "We are educating children. We are educating adults. Letting them know that if you don't know where you come from, you don't know who you are and where you are going to be."
Pulling back the curtain
Mandela and the upcoming research documentary "Mandela: Coming to America" serve as influential works by Brooks and Ruiz that highlight the life of Nelson Mandela as well as informing their audiences of his impact and things many may not know about him. "If you look at history, it sanitizes a lot of things. It gives you their perspective and it's not necessarily the true one. What we do is pull back the curtain and expose the wizard, and so what happens is people see that Mandela is really a part of America," said Ruiz.
It takes a village to put a play like "Mandela" together. With research from Nelson Mandela's autobiography and insight from former New York City Mayor David Dinkins, Brooks and Ruiz are catapulting his story in a way that brings new energy to the story of Nelson Mandela and how connected he is to American history. "We are doing something that people can feed their mind and spirit with knowledge and understanding of why things look the way they look and how to walk away with that knowledge and go about it how they wish," said Brooks.
The impact of "Mandela" extends beyond the stage; the couple is responsible for initiating Nelson Mandela Day in New York City. Receiving a proclamation for their work, Ruiz and Brooks' work is always moving forward.
Resilience in art
Planting a seed of knowledge is what Brooks and Ruiz aspire to do with all of their productions. Art has the ability to touch people in a way that reflects their reality and teaches about others.
Confident in their work, the two are not concerned about having to prove themselves as "creatives of color" and feel that people of color should be unapologetic in expressing their truth. "The play is about an uncomfortable topic. It is in your face and raw," said Brooks. "When people hear Mandela, they do not know what to expect," Ruiz said. There is a tendency for people of color to check in with white people when telling our stories. "We need to free ourselves as people of color from thinking that we have to take care of the people from the oppressed group when telling our truths. We shouldn't care how the people from the oppressed group feel because they didn't care how you felt," explained Brooks.