Don't Get Cheated - How you can spot a dating fraudster
MKenneth McLaughlin | 2/14/2020, 8:27 a.m.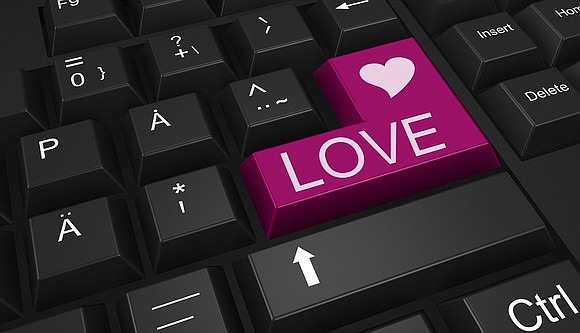 It's depressing but true; there are people that take advantage of the Internet to scam people. Whilst the majority of individuals using online dating sites are sincere and real you ought to be careful that you're not a victim. A scammer is usually someone that may get in touch with you as a way to receive funds. These people use false details and then attempt to mislead you. They will certainly seem sweet, caring yet looking for your support but they're con men/women. In order to avoid becoming a scammer's future victim you need to understand how to identify them. Look out for those warning indications:
They're a bit too attractive. Quite often whenever something seems too good to be true, it really is! If your match resembles a model, think twice. There are clearly lots of beautiful people that are not fraudsters however stay away from ideal looks as well as expertly taken photos. All these really should increase your distrust as scammers typically make use of photos of good looking people coming from stock photography sites to get their targets on online dating websites. Anyone that is truly fortunate enough to be one of those genuine, beautiful individuals should preferably add several images of them showing them unwinding at home or simply together with their close friends.
They want to progress far too quickly. Whenever you connect with someone over the internet that you are getting on well with, you are going to inevitably exchange contact information sooner or later. If on the other hand they ask for your contact number virtually instantly and are quite insistent you really should continue but be careful. Marriages that initiate on the Internet comply with a natural progression from email messages to telephone calls to eventually meeting in person. Any time someone prefers to move to the last stage too quickly, something could be not right.
They are far too perfect. Fraud individuals really are good at creating appealing, charming single profiles - "the right person" - on internet dating websites. Many of these people are experts at the things they're doing and strive to gain your trust well before asking you for funds. Any time you deal with someone on the Internet who seems too good to be true or claims to fall madly in love with you unusually quickly, be suspicious. These individuals might be genuine nevertheless we encourage to progress with extreme care and look for shady actions.
These individuals look for money. Whenever a person you have met via the Internet asks you for your money the warning bells really should be ringing very loudly. Anyone who asks for money will be probably a fraudster. Whatever their tale and however persuasive they may be you should never send your money to them. In case you have established a loving relationship in person for a substantial period of time, you may then assess for yourself whether or not offering them money is sensible, but till then, don't do it. In case the person needing funds is from abroad you may be convinced they are a fraudster, so watch out for anyone from another country.
They ask for personal information. You should under no circumstances share personal data. When you're asked for bank accounts, debit card details, driving license etc Do not give it to them. These types of people are actually smart and have got sneaky methods of receiving this info out of you with no need of inquiring outright, so be on your guard with virtually any queries that they ask. Remember most people you meet on online dating websites will be genuine. However realizing what to be aware of and staying one step ahead will make you significantly less likely to become the scammer's victim.
MKenneth is mostly a dating consultant on the online dating web site twosugars. Browsing for a present day user friendly internet dating sites [http://www.twosugars.com]? Then sign up to twosugars. For a limited time, the UK dating sites is giving absolutely free membership to brand new members, with unlimited usage of it's features. MKenneth knows about free dating sites UK [http://www.twosugars.com]. A good web site which provides all of the devices that you really need to make your internet dating adventure satisfying is certainly twosugars. It's loaded with awesome resources making it an effortless to use London dating services. Join up today for absolutely free.
Article Source: https://EzineArticles.com/expert/MKenneth_McLaughlin/1392284
Article Source: http://EzineArticles.com/7291896