Bloomberg's devil in the details
NAYABA ARINDE Amsterdam News Editor Assistance from TARA MICHEL | 2/19/2020, 5:36 p.m.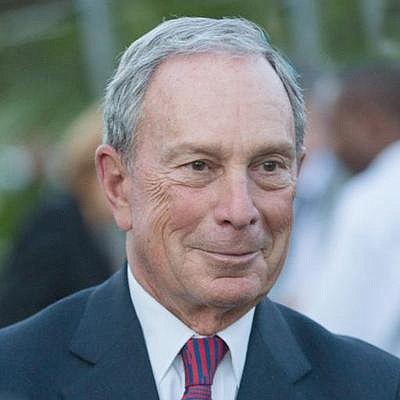 Assemblyman Charles Barron made no secret that as a City Council member representing East New York Brooklyn, then-New York City Mayor Michael Bloomberg saw him as his nemesis.
"I was not afraid to confront him on his record then. I'm even more motivated to expose his record now, as he has the gall to try and run for president knowing how he and his policies decimated the Black and Brown community. He's got some nerve."
In England, the term would be "He's got some front... some neck," as he boldly pushes his ad with former President Barack Obama, looking like it is an endorsement. The Baron–Bloomberg political feud was well documented in the New York media for over a decade. Neither pulled punches, verbal knock-down-drag-outs have occurred.
Barron represented the 42nd District on the New York City Council from 2001-2013, Bloomberg was mayor of New York City from 2002-2013. Hectic political times in the city indeed.
"He cut agencies to benefit the rich," Barron told the Amsterdam News. The man who would be president didn't have such a great agenda for labor either, Barron continued, "He's anti-union. Over 160 unions were without contracts under Bloomberg. He threatened them to not have a contract unless they agreed to his pension and benefit cuts. He wasn't gonna raise their wages and he didn't for twelve years and many of those unions 1199, 32DJ, DC37 protected a lot of Black and Brown people. He eliminated the employee protection plan for the 8,000-city school bus drivers. He was against raising the minimum wage, we passed a living wage bill over in the City Council, he vetoed that."
According to Barron, Bloomberg had little empathy for the working class, focusing instead on politics which benefited the wealthy. "He gave huge tax breaks, billions of dollars of tax breaks to rich developers to build luxury housing. He shut down 10-15 hospitals, he shut down schools in our neighborhoods, he opened up so many disruptive co-locations in public school buildings which is still causing problems. He had a record high number of homeless and built more shelters. He was advertising fingerprinting public housing residents and food stamp recipients; and then he hired Cathie Black, the most incredibly incompetent, chancellor of New York City Schools. She knew nothing about education," Barron said of the former Hearst Magazine head. "She was pushing her magazines and paper company." After a consistent and focused grassroots campaign from November 2010 to April 2011, Black stepped down. "We ran her out of town after four or five months."
And during that exercise in political push-and-pull, the oft controversial Barron said Bloomberg "laid off school aid workers to balance the budget. Poor struggling lunchroom attendants, crossing guards, and school aid workers. He is a strong believer in standardized test charter schools. Our children were reduced to learning-to-a-test, but not being educated."
And then there was the contract debacle he added, where Black and Brown business people were shut out of contract procurements with the city. "He had the largest contract influence in the history of New York City. He beat us out of millions of dollars in contracts that we could have competed for."