March 2020 Dance Calendar
CHARMAINE PATRICIA WARREN | 2/26/2020, 9:21 p.m.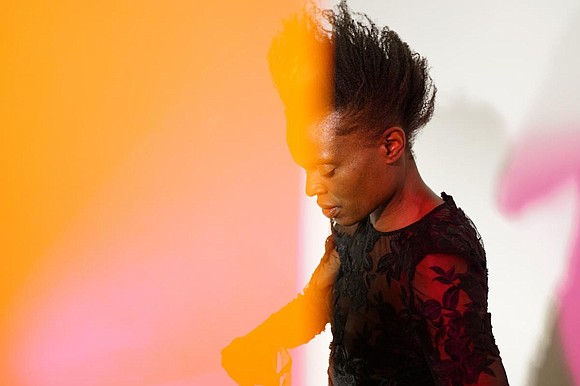 The month of March is jam-packed! Brooklyn-based writer, performer and choreographer Okwui Okpokwasili partners with Judy Hussie-Taylor, Danspace executive director and chief curator, in "PLATFORM 2020: Utterances from the Chorus" which runs Feb. 22 through March 21 at Danspace Project. The list of participants and events are numerous, so be sure to check Danspace's website. But in brief, with her husband, Peter Born, Okpokwasili and Born's durational practice, "Sitting On a Man's Head," will have its New York City premiere and will be the focal point of the Platform. This is "[a] space of restoration and restitution is our concern," writes Okpokwasili and Born. "We are engaged in a creative practice concerned with the formation of new bonds of kinship around essential questions," Okpokwasili and Hussie-Taylor used these ideas as a point of departure for the Platform's curatorial inquiries, conversations, and programs.
"In early 2017, Okwui and I began a conversation about 'Sitting on a Man's Head' and how that piece might inform a Platform at Danspace Project," writes Hussie-Taylor. "We were also extremely interested in creating containers for sharing artistic practices. Could we create a Platform for artists to be in a conversation with one another and offer that to a broader audience?" The result is a program that will unfold over four weeks and that includes multiple voices, artistic collaborations, and interdisciplinary juxtapositions. As an inquiry-based extension of the Platform, Danspace invited individual artists to be part of two artistic Research Groups that have been meeting regularly over the last eight months. They will curate two long-form programs as part of the Platform, one exploring ideas around "Kin & Care," and the other exploring ideas around "Voice & Body." Research group participants include: devynn emory, Jasmine Hearn, Tendayi Kuumba, Benedict Nguyen, Maura Nguyen Donohue, iele paloumpis, Angie Pittman, Jaime Shearn Coan, Samita Sinha, Tatyana Tenenbaum, and Asiya Wadud. Marking 10 years since Hussie-Taylor conceived of the series, this Platform will be the centerpiece of Danspace's 45th anniversary year. For more information visit www.danspaceproject.org
STILL RUNNING:
Feb. 25-Mar. 1––Ronald K. Brown/EVIDENCE celebrates its 35th anniversary with the return of seminal works "High Life" (2000) and "Grace" (1999/2004), plus the newly commissioned "Mercy," featuring original music by Meshell Ndegeocello, all works exemplify Brown's contemporary African style. For more information visit www.joyce.org
Feb. 29––Lotus Music & Dance with George Faison presents a celebration of Mahatma Ghandi's 150th birth anniversary at the Faison Firehouse Theatre. Artists included on the roster includes: Bharata Natyam dancers Harinin Srinivasan and Akhila Konuru; Kuchipudi dancers Nithya and Nishta Nandakumar, plus more. For more information visit www.lotusmusicanddance.org
ALSO THIS MONTH:
Mar. 5-6––At BRIClab, Davalois Fearon Dance will share "For C.J." (work-in-progress) drawn from the passing of Fearon's nephew from an asthma attack. For more information visit www.bricartsmedia.org
Mar. 5-21––Gibney's "Work Up" series returns, ("Work Up 6.1- 6.3") with performances by Audre Wirtanen, Glenn Potter-Takata a.k.a. GORN, Christine C. Wyatt (March 5-7), Wendell Grey II, Kalliope+Symara, Ramona Sekulovic (March 12–14), and Emma Rose Brown, Gabriella Carmichael, Clement Mensah & Michel Kouakou: CO.to.GHA dance project (March 19–21). For more information visit www.gibneydance.org