Sheila E., Common, Talib Kweli, and others to come together and celebrate Belafonte's birthday
NADINE MATTHEWS | 2/27/2020, midnight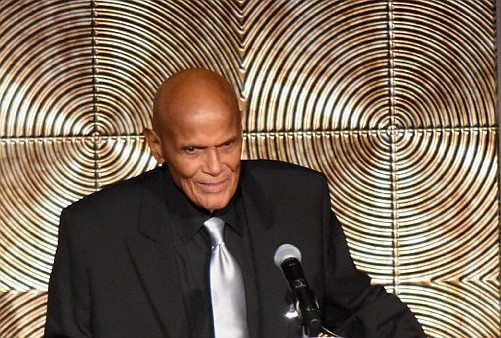 On March 1 at 7 p.m. at landmark venue The Apollo Theater, and presented by City Winery, Aloe Blacc, Alice Smith, Talib Kweli, Maxwell, Common, John Forté, Gael Faye, Resistance Revival Chorus and more will come together to celebrate Harry Belafonte's 93rd birthday.
One hundred percent of the proceeds from the birthday bash will benefit two organizations in which Harry Belafonte is directly involved: the Popular Democracy Movement Center and the Harry Belafonte 115th Street New York Public Library. Belafonte says about the event, "I am delighted to be asked by City Winery to be honored at the Apollo with more than a dozen special artists and friends performing my songs and material that has been part of my legacy."
Never satisfied with being just a pretty face and a smooth voice, Harry Belafonte has always striven to use his position as a highly visible actor and singer to make a difference and push society forward. In the 1950s Belafonte didn't allow the fact that he was just starting out in his acting career to prevent him from being a vociferous advocate for the Civil Rights Movement in America.
Now having lived over nine decades, Belafonte's life continues to be defined by the fight for social justice. He was an outspoken critic of the Bush administration and openly supported controversial Venezuelan President Hugo Chavez's initiative to provide inexpensive heating oil to poor Americans.
More recently Belafonte served as Grand Marshall in the 2013 Gay Pride Parade and was honorary co-chair of the Women's March on Washington in 2017.
In 1985, Belafonte was also one of the people who spearheaded coordination of forty-five world-famous musicians to record "We Are The World," whose proceeds went to famine relief in Ethiopia, and humanitarian aid to a number of African nations. One of the stars participating in that historic moment was Prince protégé, music royalty, singer and percussionist Sheila Escovedo, who is most popularly known by her stage name, Sheila E. The actress and musician in an interview with the Amsterdam News explained she met Belafonte in 1983. "I was performing with Lionel Richie at the time, on tour with him in his band. And that was when I first met him, because of Lionel Richie." Richie's adopted daughter Nicole, is Sheila E.'s niece.
Although she was ensconced in a very famous family herself and was acquainted with many celebrities, she looked forward to meeting Belafonte. "Of course, I already knew who he was and I was just very excited to meet him."
Escovedo recalls feeling an immediate connection with Belafonte. "He just reminded me of my Dad. And his daughter was there and we became friends. They just reminded me of me and my Dad."
Another thing the two families had in common was a history of giving back. "My dad and brothers and I would go to community centers to help bring awareness to foster kids. And when people like Delores West would speak out for the farmers, we were always part of those events," she explains.