Williams authors insightful book for pro athletes
Lois Elfman | 1/2/2020, midnight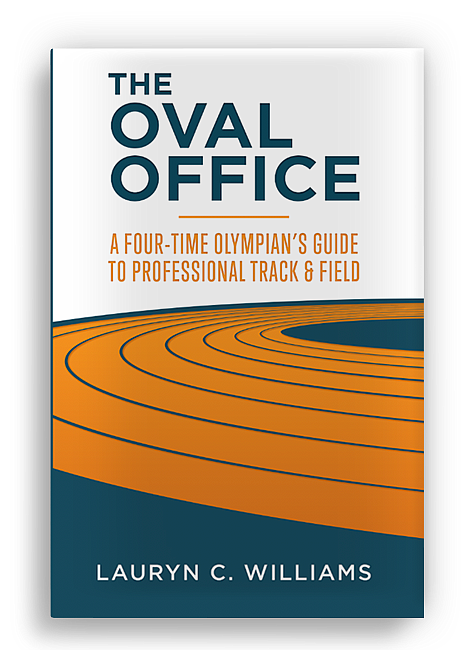 Now a certified financial planner, history-making Olympian Lauryn Williams is sharing her thoughts on how professional athletes can be more thoughtful in viewing their careers as a business. Her book "The Oval Office: A Four-time Olympian's Guide to Professional Track & Field" provides her insights into how athletes should manage their finances and plan for the future.
"It's my give-back to the sport," said Williams, a two-time Olympic medalist in track and a medalist in bobsled, one of only five athletes in history and the only American woman to medal at both the Summer and Winter Olympics. "I wanted something for myself during the time I was competing. I've always valued advice.
"By value, I say take it as something that is meaningful," she added. "It was tough for me to learn a lot of lessons the hard way by making mistakes…because I didn't have the resources to find the right people, to ask the right questions and to get the information I wanted. This book is so people don't have to guess at things that I had to guess at."
Since retiring from competitive sports, Williams launched her business Worth Winning, a financial planning company conducted virtually so she can assist people anywhere, including current track and field competitors. Worth Winning's mission is to simplify money management for both athletes and young professionals.
"We need to spend time teaching people the life skills necessary for them to be successful, and that's not just athletes, that's everyone," said Williams, who is also a motivational speaker on issues such as pivoting careers. "I feel very passionately that people should have the right information so they can make good decisions. … We should all be making the most of whatever opportunities come to us, but we can't do that if we're ignorant."
The book's title is a reference to a track oval. While it's geared toward track & field athletes, the concepts are applicable to any athlete looking to adopt a businesslike attitude to a pro sports career, such as how to go about hiring an agent or what to do with a home after relocating for training.
"I created the title," said Williams, who gives financial wellness talks. "I thought it was good to bring this idea of us showing up to work every day. This book is about professionalism. An office is what we think of as a place of business. It was a great way to combine the two things together."