Horoscopes by Knowyournumb3rs for Jan. 9-15, 2020
Kya French | 1/9/2020, 11:56 a.m.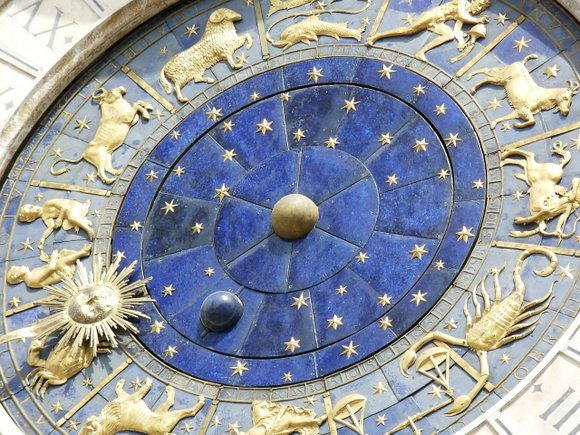 Notice how in the year 2020, the 2 and 0 are repeated twice. This only enhances 2020. 2020 itself adds up to a four (2+0+2+0 = 4), which is significant for anyone born on the 1st, 4th, 10th, or 13th, and a number associated with the signs of Aquarius, Leo and Gemini. The planet Uranus is also associated with the number four. Four is the visionary, the architect, the master builder, mechanic operator, DJ, radio personality. The year 2020 is going to be an eye-opener for some, as the world is evolving. This 2020, everyone will feel the direction of the wind: sudden, unusual, the feeling of being in four corners, while in the process of fine-tuning growth and a change within your circumstances. Some need to take a back seat, while others are just letting it float. Those born on the 1st, 4th, 10th, 13th, 19th, 22nd, 28th or 31st of any month are doing well in their way.
Capricorn: Please, don't take wooden nickels this week. Business is business, pleasure is pleasure, and family is family. Keep them separate at all times, only because you appear to be the black sheep in the family at the moment. Caps, you carry an air of authority, yet without being in authority. Be observant this week as your mind is very meticulous in all aspects of life. Everything you now know will come together like the speed of light. Expect out-of-the-blue circumstances where people will seem to just appear. Give and take advice from those who come your way with their affairs. Write your plans down, don't talk them out. Those born on the 4th, 6th, 8th, 13th, 15th, 17th, 22nd, 24th, 26th or 31st of any month will reap the benefit.

Aquarius: Changes are inevitable, even if you're not mentally ready. The physical and emotional aspects say "GO" now. The week may heighten your emotions as the full moon is in Cancer for a few days. Make decisions that are best for yourself, your business, your family and work. It's time to stay on track. Leave 2019 in 2019. That was then—2020 is here now! It's your week to make your moves, to checkmate a situation! Review your goals. It's time to make that appearance to let people know "I am still here." Listen to your intuition. Reach out to a woman of wisdom, or a motherly figure. Go with the current of the water this week. Capricorn, Aquarius, Aries, Cancer, Pisces and those born on the 2nd, 7th, 8th, 9th, 11th, 16th, 17th, 18th, 20th, 25th, 26th or 27th of the month will have an impact on your life this week.
Pisces: Your role this week is to expand your mind and clearly express what you want to say. A well thought-out, long-term, substantial wealth formula for the future is in the making. Put self first and all your plans for the members who are included. You might need them to sign a non-disclosure agreement, due to this Grand Slam adventure. This is not the time to be into your feelings. Ladies: pull your bra straps up! Guys: get your boots strapped! Remember to apply the influence of the full moon energy to your career these seven days. Attend to any family obligation, as you may be the only one with common sense, perspective, and insight into what is going on around you. Cancer, Pisces, Aquarius and Leo and those born on the 1st, 2nd, 7th, 8th, 10th, 11th, 16th, 17th, 20th, 25th, 28th or 29th of any month are significant. Seek guidance in them.