OSCAR 2020 predictions
LAPACAZO SANDOVAL | 1/9/2020, 11:39 a.m.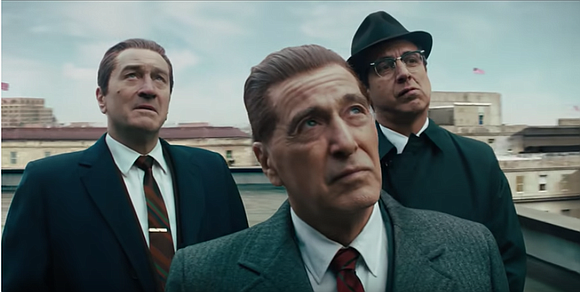 No doubt, by now, you've weighed in on the Golden Globe wins and losses, with a lot of criticism on the consistent lack of diversity and inclusion that is Hollywood.
A hashtag isn't moving the needle far or keeping it pointed in the right direction, or so it seems, and entertainment insiders are weighing in on the Oscar predictions, which will be announced on Jan. 13.
Those in the know feel strongly that Martin Scorsese's three-hour opus, "The Irishman" (on Netflix), will receive an Oscar nomination as well director Sam Mendes (and win) for the one-continuous shot of his war epic "1917" with Noah Baumbach and his critically-acclaimed "Marriage Story" (on Netflix) another strong contender. My prediction is on "1917."
After the standing ovation that Joaquin Phoenix ("Joker") received at the 2020 Golden Globes (sans Beyoncé), it's predicted that Phoenix will be nominated and win an Oscar for his role in "Joker." He will most likely share the nomination with Adam Driver ("Marriage Story") and Antonio Banderas ("Pain & Glory").
Awkwafina's historic win is the first for a performer of Asian descent to win a Golden Globe Award in a lead actress film category. She's only the sixth woman of Asian descent to be nominated in the lead actress in a musical or comedy category. The others were Yvonne Elliman (1973's "Jesus Christ Superstar"), Machiko Kyo (1956's "The Teahouse of the August Moon"), Miyoshi Umeki (1961's "Flower Drum Song"), and Constance Wu (2018). Hailee Steinfeld, whose mother is of Filipino descent, was also nominated for her work in "Edge
of Seventeen."
The win might make Awkwafina a serious contender for an Oscar against Renée Zellweger ("Judy") and Saoirse Ronan ("Little Women").
Now, allow me to turn my attention to films created by or about the African and African American experience and their chances to earn a 2020 Oscar nomination. The Academy has raised the number of eligible films from five to between five and 10 in 2009. A great opportunity for sure.
Best Picture
History: When "Green Book" won last year's Best Picture nomination, it was not well received by a lot of African Americans.

There have been four films that might have a chance of a nomination which include "Harriet," "Just Mercy," "Clemency," and "Queen & Slim" but most insiders only see "Harriet" as a serious contender under the Best Picture category.
But there is a group of staunch voters who think Netflix's inspirational Rudy Ray Moore biopic "Dolemite Is My Name" (starring Eddie Murphy) might surprise the voters with a Best Screenplay nomination.

Best Director
Mexican director Alfonso Cuarón won the Oscar last year for "Roma" making Spike Lee ("BlacKkKlansman") and he the only two directors of color that were nominated. It's a pretty sure bet that Bong Joon Ho's "Parasite" could land his first-ever Oscar nomination.
Best Actress
It's a hard pill to swallow but you can't change facts. This category has historically been one of the least diverse with just five actresses of color nominated in the last decade: Ruth Negga, Quvenzhané Wallis, Viola Davis, Yalitza Aparicio, and Gabourey Sidibe.