WNYC, Apollo Theater present WNYC's Dr. Martin Luther King Jr. Day celebration
Herb Boyd | 1/13/2020, 1:45 p.m.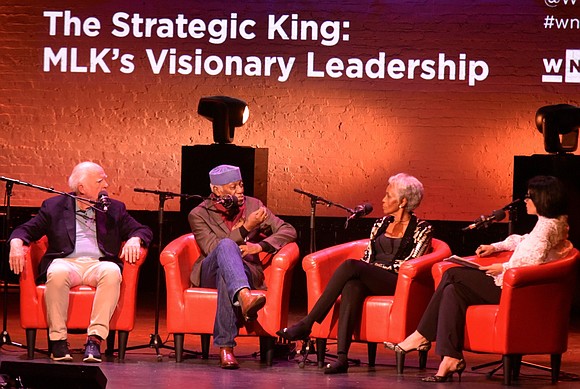 "The Strategic King: MLK's Visionary Leadership," as part of the Apollo's Uptown Hall series, was supposed to be hosted by WNYC's Peabody Award winning host Brian Lehrer—but he was under the weather; so "All Things Considered" host Jami Floyd did the honors. This annual gathering convenes artists and activists, journalists and changemakers to deeply engage with Dr. King's legacy and how his actions and teachings speak to and inform the social justice matters of our own time. This year's event focused on Dr. King's and his colleagues' skillful use of the media and politically strategic tactics to influence politicians and help pass key legislation duringthe Civil Rights Movement of the 1960s.
The event considered how those strategies continue to inform and inspire contemporary social justice movements, especially as some of those very protections are under attack today.
Featured guests included the Amsterdam News' own Herb Boyd, journalist, educator and author; Taylor Branch, Pulitzer Prize winning author and historian; the Rev. Canon Kelly Brown Douglas, dean of Episcopal Divinity School at Union Theological Seminary; Jonathan Capehart, Washington Post opinion writer; and Dorothy Butler Gilliam, journalist.