Ginny's, Post 398, Vanessa Rubin, JazzFest Review
Ron Scott | 1/16/2020, 11:37 a.m.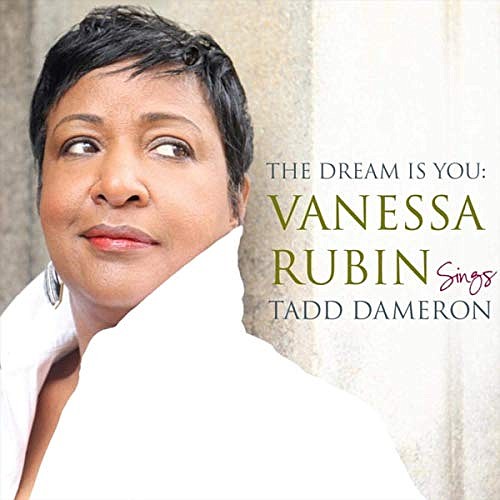 Ginny's Supper Club (310 Lenox Ave.) boosts a conclave of live jazz on a weekly basis, primarily on weekends.
Their blast of upcoming shows starts with the great vocalist and pianist Johnny O'Neal, on Jan. 17. His repertoire from standards, to little known B-sides, and blues will keep your fingers snapping and foot-stomping. He can call off at least 1,000 tunes to play at any given time. 'Neal has played all the late-night sets (at 12:30 or 1 a.m.) in Manhattan from Smoke to Small's and through his talent, perseverance and cult following has managed to get prime time in some of the main rooms. Unfortunately, he is only greeted with one-nighters when someone of his caliber should have a three-day engagement at least.
Set at 8 p.m. for reservations call 212-421-3821 or visit the website info
@ginnyssupperclub.com.
Harlem's American Legion (248 West 132nd St.) is a Sunday jazz happening every week from 7 p.m.-11 p.m. The Sunday serenade was started 30 years ago by the famed Hammond B-3 organist Seleno Clarke, who led the weekly congregation with his trusty B-3 preaching an intensified sermon that led to all out dancing. Clarke played in the Post 398 pulpit until his death in December 2008.
Following his death, the Sunday's have continued under Clarke's longtime saxophonist and friend David Lee Jones. "It was only fitting that I pick up the torch at the Legion," stated Jones. "I started playing with Seleno, 30 years ago when we had a weekly gig at the old Showman's." Sunday's continued to be packed under Jones' direction with a loyal Harlem crew along with tourists from Germany to Texas.
"Since Seleno's organ was the centerpiece that drew the big crowds I make sure we always have a fantastic Hammond B-3 player on the stage," said Jones. Greg Lewis was burning up the stage recently with drummer Russell Carter and guitarist Mike Eskarnazi. Jones noted this has been his standing quartet for the last eight months although he says various guitarists come by and he allows cats to sit- in.
Most important there is no charge but please donate to the honey pot passed around for the musicians and offer a nice tip to Karen the barmaid and waitress Barbara. Fried chicken and fish served with collard greens and various veggies and drinks for a price.
Jones has played with the early hip hop group Digable Planets and Phyllis Hyman. He was a member of the band until the evening Hyman died. "It was June 30, 1995 at the Apollo Theater we were opening for the Whispers and Phyllis' manager came into the dressing room and told us she wasn't going to perform. He later appeared and told us she had died. Man, we were all in shock he didn't give any details but told us we still had to perform so we went onstage and did two songs 'Through the Fire' and Phyllis' 'Old Friend,'" said Jones. "The Apollo management informed the audience and offered refunds. I will never forget that night."