Jo Ann Robinson, teacher and civil rights strategist
Herb Boyd | 1/16/2020, 12:39 p.m.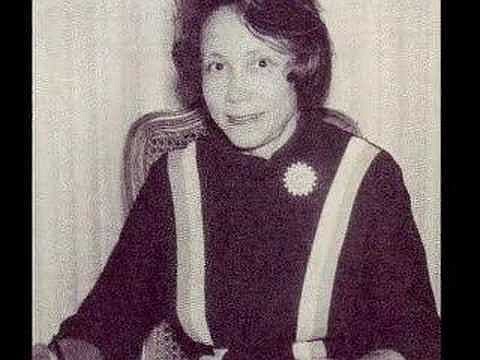 During a recent event anticipating Dr. Martin Luther King Jr.'s birthday celebration, Dr. Khalil Gibran Muhammad evoked the name of Jo Ann Robinson. I had begun researching her life in preparation of this column, and it's good to be on the same track with Muhammad, the former director of the Schomburg Center who now teaches at Harvard University.
Muhammad only mentioned Robinson in passing, but he noted her significance as a pioneering force in the Civil Rights Movement and here we offer at least an expansion on his intimations.
There is no more eminent endorsement of Robinson's commitment than one from Dr. King, who had this to say about her in his autobiography. "…She, perhaps, more than any other person, was active on every level of the protest," he wrote of her involvement in the Montgomery Bus Boycott. "She took part in both the executive board and the strategy committee meetings. When the MIA newsletter was inaugurated a few months after the protest began, she became its editor.
"She was sure to be present whenever negotiations were in progress," King added. "And although she carried a full teaching load at Alabama State, she still found time to drive both morning and afternoon."
But ferrying protesters was just one of the tasks in which Robinson was indefatigably in the vanguard. She was a principal organizer of the boycott and many years before had been pivotal in the founding and activism in the Women's Political Council.
Born Jo Ann Gibson on April 17, 1912, in Culloden, Georgia, she was the twelfth child of Owen Boston Gibson and Dollie Webb Gibson, who were farmers. Her father died when she six, and her family relocated to Macon. She was a brilliant student in high school and was valedictorian of her graduating class. Later she would earn a bachelor's degree from Fort Valley State College in 1934; she was the first in her family to earn a college degree.
After graduation from college, she would teach in the Macon public school system for the next five years. It was in Macon that she met her husband, Wilbur Robinson, according to historian David Garrow, who wrote the introduction to the memoir, but the marriage was very brief. Her classroom activities were not limited to teaching. She found time to earn a master's degree from Atlanta University and to study English at Columbia University in New York City. Subsequently, she moved to Crocket, Texas where she taught at Mary Ellen College.
In 1949, she moved to Montgomery to teach at Alabama State College. Outside the classroom she became totally committed to community activism as a member of the Dexter Avenue Baptist Church, where Dr. King had arrived to be the senior pastor. It was during her residence in Montgomery that she experienced her first real dose of discrimination. She was assailed for taking a seat in the white section of the bus and fled when the driver screamed at her. This began her determination to fight the systemic racism in her community, especially the segregated buses. She joined the Women's Political Council, a group founded in 1946 to motivate African American women to become more actively involved in political action.