The Trump era
NORMAN SIEGEL | 1/16/2020, 12:19 p.m.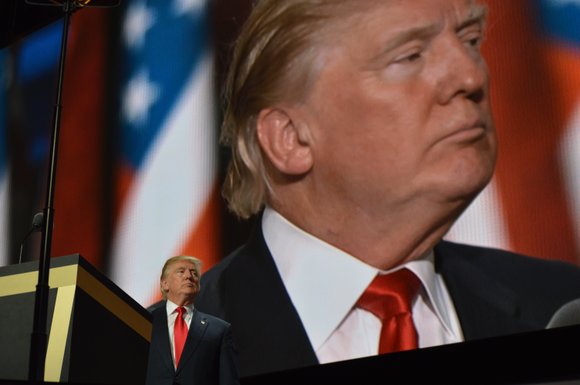 These challenges and attempts to undo policies and practices that embody the American principles of freedom, equality, justice, fairness and opportunity for all and such constitutional mandates as due process and equal protection under the law, free speech; free press; free exercise of religion, have been generally rejected, declared unconstitutional and/or illegal by federal district courts and the eleven U.S. Courts of Appeals. 
The book is still open as to whether the U.S. Supreme Court will follow the lower federal courts decisions or will provide a safety venue for Trump administration policies and practices. To date, the Supreme Court has upheld Trump's Travel Ban III; effectively allowing the ban on asylum-seekers to remain in the U.S. unless they were first denied asylum in Mexico or another third country and, lifted injunctions blocking the ban on transgender individuals in the military. The Supreme Court has recently agreed to hear three cases that raise the issue of whether Trump and his accounting firm are required to provide personal and business financial records pursuant to subpoenas issued by the New York County District Attorney and two U.S. Congressional Committees. The resolutions of these three cases will provide a window on the Court's position on fundamental Constitutional issues that emanate from the Trump administration's policies and practices, including separation of powers.
2020 will continue to be tumultuous. For the third time in American history the U.S. Senate will hold an impeachment trial of a sitting president: 1868––Andrew Johnson; 1998––Bill Clinton; and now Donald Trump. The articles of impeachment voted on by the House of Representatives include abuse of power, and obstruction of Congress caused by the president's withholding of Congressionally approved funds for Ukraine and his attempt to involve a foreign country in the 2020 presidential elections.
The question that has been posed often during this three year Trump period is "What can I do?"  
Here are some responses:      
1) Encourage everyone to speak up in their communities. Please do not be silent during these days. Don't give up! Speak up!
2) Protest. It's our country. We believe in freedom, equality, fairness, justice and opportunity for all. We've fought for these principles. We've marched and protested for them. This nation and its principles and values have always been aspirational. We strive, as the preamble to the Constitution states, "to form a more perfect Union." We have faced dark days before and we have prevailed. It is imperative that we prevail again.
3) Members of the U.S. Congress who believe in the country's core principles and values should stand up during the State of the Union on Feb. 4 and turn their backs on Trump for 45 seconds (he is the 45th president) to demonstrate their opposition to his policies and practices.
4) Individuals across this country should leave their jobs, homes, schools for 4.5 minutes at noon on Feb. 4,  and hold signs in opposition to specific policies and practices that Trump and his administration have enacted, tried to enact or are planning to enact.
5) Go to declaration17.com and read about the federal court decisions in cases that have challenged Trump and his administration's policies and practices during the past three years.
6) Watch the impeachment trial of Trump. Read about it.
7) Vote on Nov. 3, 2020. Our country, our rights and liberties may depend on the outcome of the election.
Thank You.
Norman Siegel is the former executive director of the New York Civil Liberties Union and a noted civil rights attorney.