'Dangerously in Love' Beyoncé and Jay-Z are Hollywood's most powerful couple
By Stacy M. Brown, NNPA Newswire Senior Correspondent | 1/17/2020, 6:43 a.m.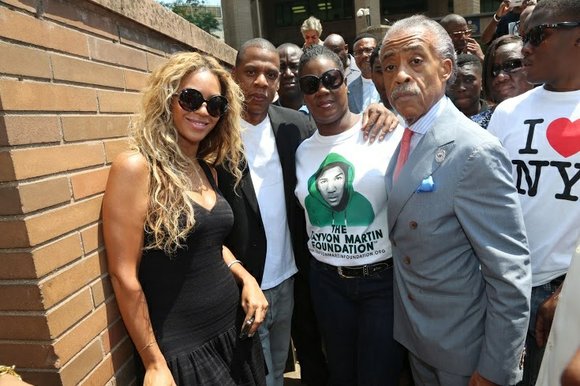 When Beyoncé married Jay-Z in 2008, the skeptics were as loud as the audience at a sold-out Destiny's Child concert.
At its worst, critics expected that the marriage would be Bobby and Whitney all over again – a hip-hop bad boy meets a sexy songstress with a squeaky-clean, all-American image.
Some of those critics believed the marriage would only last as long as the union between Michael Jackson and Lisa Marie Presley – an odd and uncomfortable 20-month marriage that ended with Elvis' daughter filing for divorce citing irreconcilable differences.
After a dozen years, hundreds of millions of records sold — and one infamous elevator fight at a Met Gala between Jay-Z and Solange Knowles, (Beyoncé's little sister) — Hollywood's preeminent power couple are still "dangerously in love."
"I believe Beyoncé and Jay-Z have been successfully married as a Hollywood power couple for so long because they can see beyond the wealth, fame and materialism that comes with a Hollywood lifestyle," stated hip-hop artist and activist Sean XGL Mitchell.
"The music business can be brutal so artists and couples who are grounded, in touch with reality and are consciously aware of who they are, have the keys to success and longevity," Mitchell noted.
"In particular, when you watched Beyoncé's Super Bowl performance a few years ago, she paid tribute to the Black Panthers while performing her new hit' Formation. Their costumes and choreographed dance routine, which included a fist in the air, was a true sign of self-knowledge and pride," Mitchell added.
"It was equally apparent in Jay-Z's lyrics in the song the 'Story of O.J.' When you have two people who are more than just artists, who can transcend power, you have the making of a successful partnership and marriage," he said.
According to medium.com, the average divorce rate of Hollywood celebrities is 52 percent, slightly higher than that of the general public. The length of celebrity marriages can be as short as hours, while the average is about six years, the website reported.
That Jay-Z and Beyoncé have doubled that time and are still going strong, doesn't exactly surprise experts who've followed their careers and relationship.
Dr. Fran Walfish, a Beverly Hills family and relationship psychotherapist and regular expert child psychologist on CBS-TV's "The Doctors," said it's no secret the power couple has overcome big problems in their marriage.
At a Met Gala event in 2014, cameras caught Solange hitting and kicking Jay-Z as Beyoncé watched quietly. Later, it was revealed that Solange confronted her brother-in-law over cheating rumors, and things quickly escalated.
"The critical key is that they hung in together with a solemn commitment to each other and the couple ship," Walfish stated. "Today, it seems, they are doing better than ever and are parents to a 7-year-old daughter and two-year-old twins."
In a 2017 interview with The New York Times Style Magazine, Jay-Z opened up about his infidelity and the near demise of his marriage.
"You know, most people walk away, and like the divorce rate is 50 percent or something because most people can't see themselves," Jay-Z told the Times. "The hardest thing is seeing pain on someone's face that you caused, and then have to deal with yourself. So, most people don't want to do that. You don't want to look inside yourself. And so, you walk away."