Community Calendar January 23 - January 29
1/23/2020, 7:57 p.m.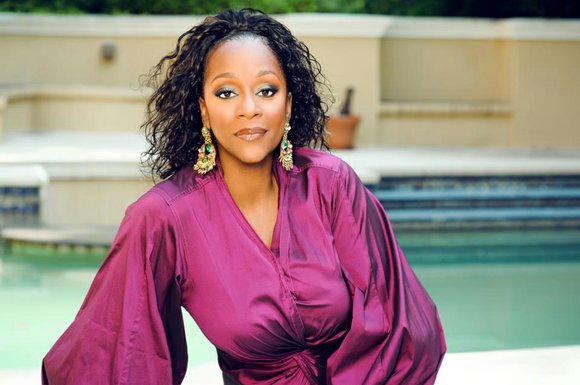 Boyz II Men, Thurs., Feb. 13, 8 p.m., State Theatre-NJ, New Brunswick, NJ. Visit: www.stnj.org.
The Bowery presents: The Raphael Saadiq-Jimmy Lee Tour, Jamila Woods, DJ Duggz, Thurs., Feb. 13, 8 p.m., Terminal 5, Manhattan.
Brian McKnight, Thurs., Feb. 13, 8 p.m., Bergen Performing Arts Center, Englewood, N.J. Visit: www.bergenpac.org/events-tickets/box-office
Ms. Lauryn Hill, Fri., Feb. 14, 7 p.m., The Wellmont Theater, 5 Seymour St. Montclair, N.J.
COMEDY
Valentine's All Star Comedy Jam: Bill Bellamy, Luenell & Don DC Curry in Newark, New Jersey at New Jersey Performing Arts Center––Prudential Hall on Sat., Feb. 15. New Jersey Performing Arts Center––Prudential Hall is located at One Center St. in Newark, NJ. For more information, visit: njpac.org

TV
Frontline "Americas Great Divide: From Obama To Trump" A two part investigation into toxic politics of the USA and the divisions that led to the rise of Trump. Check your PBS stations. For more information, visit: www.pbs.org/wgbh/frontline/
"Dolemite" Eddie Murphy's critically-acclaimed tribute to comedian-actor Rudy Ray Moore on Showtime.
FILM
"Bad Boys For Life" Will Smith and Martin Lawrence bring the third stage of the series middle-aged nostalgia, with surprising edginess and a level of action that gives the buddy-film new life again. Check theater listings.
"Queen & Slim" a Black couple kills a white cop during an intense traffic stop and then embarks in an escape across America. Check theater listings.
"Just Mercy" starring Michael B. Jordan and Jamie Fox. World renowned civil rights defense attorney Bryan Stevenson tells his story of fighting for the freedom of a condemned death row prisoner he fought to free. Check theater listings.
COMMUNITY
CEMOTAP is hosting a forum called "The Meeting" remembering Dr. Martin Luther King Jr. and The Honorable Elijah Muhammad." Sat., Jan 25, 2 p.m. Speakers include: Min. A. Hafeez Muhammad, Dr. Rosalind Jeffries, Sis. Fredrica Bey and Prof. James Blake. CEMOTAP CENTER at 135-05 Rockaway Boulevard South Ozone Park, Queens. Admission is free but RSVP because seating is limited. For more information, call 347-907-0629.
Oprah 2020 Vision tour is coming to the Barclays Center in Brooklyn on Saturday, Feb 8. Join Oprah as she sits down for an intimate one-on-one conversation with some of the biggest celebrities, headline-makers and game-changers. Barclay's Center, 620 Atlantic Ave., Brookyn. For more information, call 917-618-6100. Tickets on sale now at Ticketmaster.com.
Listen to Imhotep Gary Byrd's "Express Yourself," Sunday evenings from 7 p.m. to 9 p.m. on WBLS-FM and simulcast over WLIB 119AM. The full show can also be heard on HD radio at WBLS-HD2 and at WBLS.com, WLIB.com. IGB's "Radio GBE" is heard Fridays 7 p.m. to 9 p.m. Archived online at www.wbai.org. For bookings or to reach us about your GBEvent or for comments, email co-editor Nyerere, nyerere1@aol.com, find us at Imhotep Gary Byrd on Facebook or call 212-592-3279.