A grateful resident thanks Harlem Hero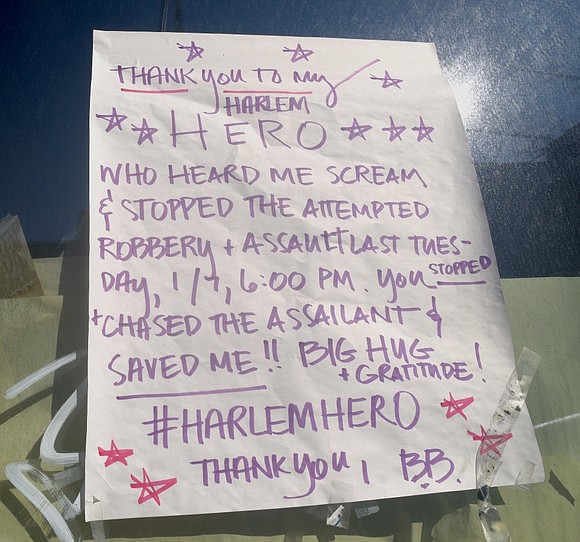 In THIS IS GREAT news: Happy that a fellow resident came to the rescue, a grateful New Yorker thanked a Harlem Hero this week.
This sign has been posted for at least two days on the corner of 125th Street and St. Nicholas Avenue in Harlem.
"Thank you to my Harlem Hero—who heard me scream and stopped the attempted robbery and assault last Tuesday, 1/7 6:00 p.m.
"You stopped and chased the assailant and saved me!! Big hug and gratitude, #Harlem Hero. Thank you, B.B."