Jimmy Heath, saxophonist and arranger, dies at 93
Ron Scott | 1/23/2020, 5:37 p.m.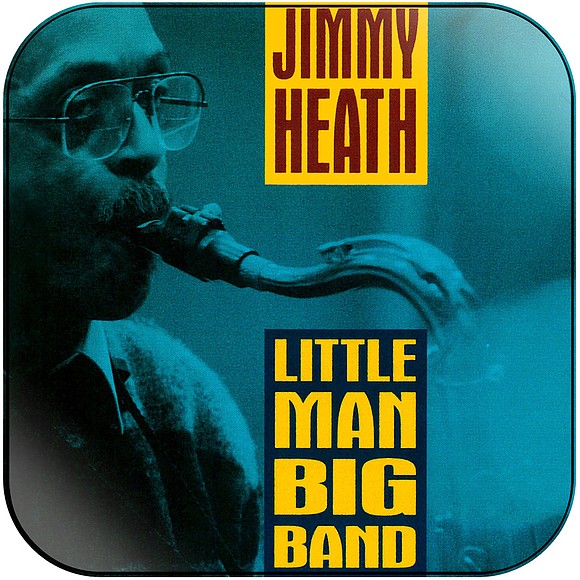 Jimmy Heath, the tenor saxophonist with a deep honey-coated sound whose compositions like "Ginger Breadboy" became a jazz classic, died January 19 at his home in Loganville, Georgia. He was 93.
His grandson Fa Mtume confirmed his death of natural causes.
In 2010 his autobiography "I Walked with Giants" was published by the Temple University Press. The title was somewhat a play on words, a humorous reflection of his height but more a tribute to the many renowned musicians he worked and collaborated with over his illustrious career.
Heath was a recipient of the 2003 NEA Jazz Masters Award. He received Grammy nominations for "Little Man Big Band" (Verve, 1994) and "Live at the Public Theatre with The Heath Brothers" (Columbia, 1980) and for box set liner notes of "The Heavyweight Champion, John Coltrane, the Complete Atlantic Recordings" (Rhino, 1995).

Heath began touring with the Nat Towles Orchestra while still a teenager in the 1940s. Heath noted he became interested in writing music and arranging almost from the beginning. By 1947 through a learning process he began writing for big bands, one in particular in Philadelphia that included aspiring saxophonists John Coltrane, Benny Golson and bassist Ray Bryant.

By 1949 Heath had started his own band that was earning a reputation on the Philadelphia jazz scene, as well as started performing at Harlem's Apollo Theater. During this period in which a new sound was blazing known as bebop, Heath became part of this new hipness when he began playing in bands led by Miles Davis and Dizzy Gillespie.
"Trane was always high on Jimmy's playing and so was I. Plus, he was a very hip dude to be with, funny and clean and very intelligent. Jimmy is one of the thoroughbreds," stated Miles Davis during an interview.
Early on Heath was a fan of Charlie Parker, known as "Bird." Before long Heath was being referred to as "little bird" due to his incredible playing style that reflected Parker's speedy bebop play. Heath noted it was a compliment to be called "little bird," but he wanted his own sound and switched to tenor saxophone developing his own sound and reputation, in 1950. He later reconnected with Davis, often sitting in Coltrane's chair when he wasn't available.
Heath was open regarding his time in the federal penitentiary at Lewisburg, Pennsylvania for drug possession and dealing (1955-59). His introduction to heroin took place at the Audubon Ballroom in NYC. He said, "The habit was like Dr. Jekyll and Mr. Hyde, the worst thing that could happen to a person." Fortunately, he kicked the habit and learned how to play the flute in the process and wrote some impressive compositions that landed on the Chet Baker/Art Pepper album "Playboys."

Heath met Mona Brown, a visual artist, after being released; they were married the following year and eventually moved to Corona, Queens, where they lived for over 50 years.
The saxophonist later worked extensively with the trumpeter Art Farmer and pianist Stanley Cowell with his brother Al "Tootie" Heath on drums. He had an uncanny way of making small bands sound larger than they actually were. The magic was in his arranging. Heath's son, the singer/percussionist James Mtume, worked in his father's bands during the 1970s, adding an electric funk sound to the mix that Davis had sparked with his "Bitches Brew." There continued to be occasional appearances with Gillespie, and after Gillespie's death in 1993, Heath celebrated his music in tribute concerts.