Other ATL moments…and food
By KYSHA HARRIS Food Editor, @SCHOPgirl | 1/23/2020, 6:58 p.m.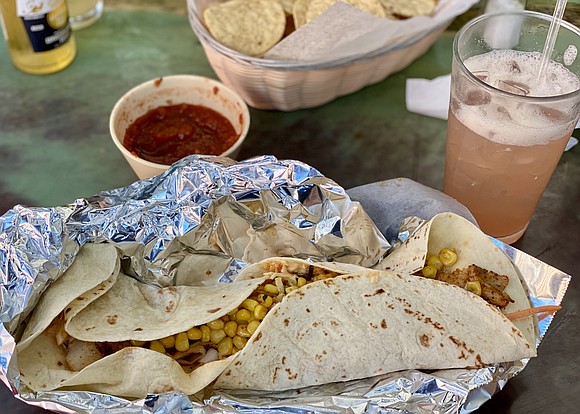 I barely...barely…scratched the surface of the food scene in Atlanta for lack of time. However, those moments I have mentioned on this page were impactful for more reasons than just the food. Even a night in with Campbell's tomato soup, the best grilled cheese I ever made in my hotel room kitchen and a glass of my petite Syrah stash was right on time and needed.
A couple of honorable Atlanta mentions go to Elmyr in Little Five Points (1091 Euclid Avenue NE) for some pretty fine tacos and margaritas; to McCray's Tavern (1163 W Peachtree St. NE, mccraystavern.com) for hosting our lot, in part and parcel during our tenure, to imbibe on your beers and exceptional southern pub food like pimento cheese eggrolls, shrimp and grits and fried pickles; and to my University of Pennsylvania alum friends Kevin, Tanya and Yang, Marisa and Gai for a last minute dinner party prepared by Kevin's wife Naa (jollof rice was bomb!) and Tanya (best salmon ever).
I will see you again Atlanta…