Bolton's bomb
Herb Boyd | 1/30/2020, 12:11 p.m.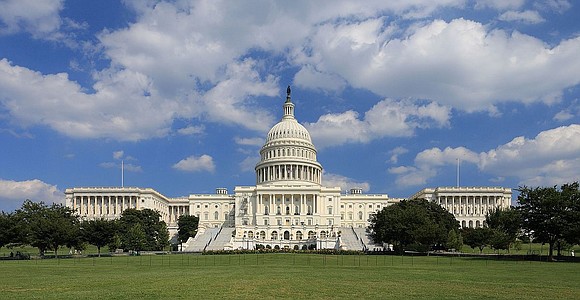 Former national security adviser John Bolton's bombshell allegations may not have the devastating impact Democrats desire, but they have caused major fallout on the political front, particularly as the defense closes its argument on the impeachment trial.
In a yet to be published manuscript, Bolton asserts that Trump withheld aid earmarked for Ukraine pending an investigation of former Vice President Joe Biden, now a presidential candidate. Bolton's charges were not mentioned by Trump's attorneys during their defense, though pressure has come from other conservative commentators to stop the publication of the book.
How Bolton's claims play in the impeachment process hangs in the balance since it's not under oath, nor has he been subpoenaed. Democrats are hoping that at least four Republicans deflect from the party line and join the Democrats in voting for the presence of witnesses. Bolton's disclosure may be just the jolt such GOP notables as Susan Collins of Maine; Lamar Alexander of Tennessee; Lisa Murkowski of Alaska; and Mitt Romney of Utah need to give the Democrats the majority they need.
Collins said in a statement, "The reports about John Bolton's book strengthen the case for witnesses and have prompted a number of conversations among my colleagues." Even so, there was no indication of how she will vote, given the re-election problems she faces. One Maine resident said that Collins will lose his vote if she runs for re-election. He hoped that she would ask for "more witnesses and documents."
Meanwhile, Senate Democratic Leader Chuck Schumer rejected a proposal for a witness swamp that would allow Bolton to testify as well as Hunter Biden, Joe Biden's son. "There's always a diversion," Schumer said. "Hunter Biden has nothing to do with the facts of this trial." The mere idea of a swap involving Biden, Schumer indicated, shows the defense has "no one [to] defend the president on the merits."
Tremors from Bolton's revelations reached all the way to South Carolina where Sen. Lindsey Graham, an unwavering Trump supporter, indicated that he might be open to hearing Bolton as well as other witnesses favorable to Trump. This disclosure comes in the wake of Graham facing a formidable African American challenger in Jaime Harrison, who is raising record sums of cash.