BroadwayCon 2020: A theater-lover's dream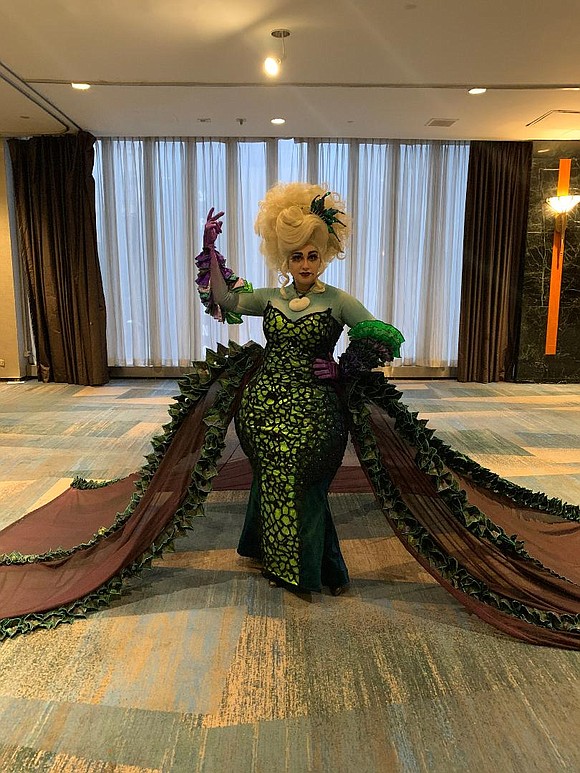 The weekend of Jan. 24-26 was a theater-lover's dream as the fifth annual BroadwayCon 2020 took place at the New York Hilton Midtown. Presented by Mischief Management, it was a place to find people in full costumes of characters from their favorite Broadway show, such as "Frozen" and "Wicked." It was also a space to participate in sing-alongs for Disney shows and a host of other Broadway musicals. There were countless panels with the casts of the hottest shows currently on Broadway including "Dear Evan Hansen," "Hadestown," "Jagged Little Pill," "SIX," "Beetlejuice," "Moulin Rouge," "Harry Potter and the Cursed Child," "Mrs. Doubtfire," "Girl from the North Country," "Caroline or Change," "Company," "Sing Street," and off Broadway shows like "Between The Lines." There were singing competitions in the vendor Marketplace with Harmony Helpers Live, where hopefuls could sign up and sing for judges who were performers from an assortment of Broadway musicals—past and present. The Marketplace offers fans Broadway themed t-shirts, bags, door hangers, shoes, costumes, musical production CDs, pins and stickers. An assortment of schools in the arts were on hand such as AMDA. There were stations to take free photos in costumes from musicals like "Oklahoma" and to give autographs.
The energy, creativity, honesty, love and spirit of BroadwayCon 2020 were in every part of the New York Hilton from the 2nd-4th floors. It was a place to see director Kenny Leon from his current work, "A Soldier's Play" on Broadway, participate in a director's panel. It was a place to see LaChanze and Brenda Braxton participate in panels. It was a place to walk down a hall and hear someone singing in front of a friendly crowd of strangers their favorite Broadway tune. There was such a feeling of joy and appreciation for what Broadway means to all of us, everywhere you went at BroadwayCon 2020. It is something I put on my to-do list every year.
If you are part of the industry or just a lover of it, you get a full taste of what it takes to make things happen. There were panels on playwrighting, stage management, dance workshops. There was a Hal Prince Legacy Singaglong.
There were so many events one could not experience everything. I had a wonderful time at the "Dear Evan Hansen" panel that featured Jordan Fisher, who will be taking over the lead role of Evan Hansen, and Andrew Barth Feldman, who is currently in the role and about to complete his performances. Feldman made history as the youngest person to play the role and Fisher is making history as the first African American to play the role. "Dear Evan Hansen" is a deep musical about teenage suicide and the character in the lead role has many personal issues that he deals with. Both Fisher and Feldman shared that they understand and appreciate what the character is going through. Feldman remarked that Evan Hansen is someone he says goodnight to every night. Both actors shared that they got their training and love for the business as youngsters in elementary school and attended performing arts facilities. They talked of their love and passion about this industry.