Byford steps down as transit head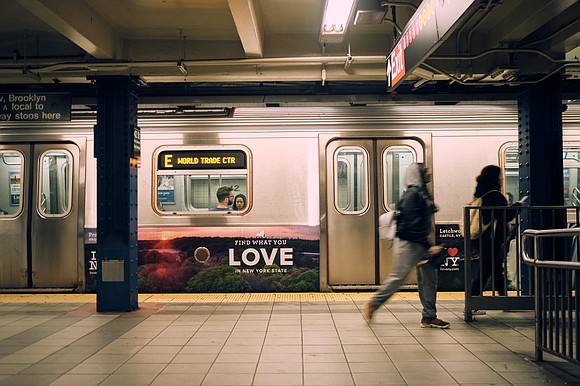 His time was brief, but it made an impact.
POLITICO learned last week that Metropolitan Transit Authority chief Andy Byford would resign from his position after two years, leading some to question the integrity of the MTA.
"On the subject of transformation, I am very proud of Fast Forward, the blueprint that my team created for implementing the changes required to bring NYCT back into the top echelon of public transit systems," wrote Byford in his resignation letter. "Now, with funding for the plan secured and with the new Chiefs of Innovation, Technology, Transformation etc., on board to implement it, I am confident that you have the tools to succeed."
Byford received praise for his support for projects like modernizing signals, more access to public transit for disabled New Yorkers, and the redesign of city buses. But Byford also clashed with New York State Gov. Andrew Cuomo over several projects. Several months ago, there was buzz around Byford leaving the MTA over Cuomo's pushback against the L train project.
Byford and Cuomo also clashed over the MTA dependence on Ultra-Wideband (UWB) technology for subway signaling. Experts around the world believe the New York City subway system isn't ready for UWBs and it's not widely used in any subway system.
But MTA Chair & CEO Patrick J. Foye was ready to do nothing but sing Byford's praises.
"Andy Byford will be departing New York City Transit after a successful two years of service and we thank him for his work," stated Foye. "Andy was instrumental in moving the system forward, enacting the successful Subway Action Plan and securing record capital funding with the governor and the legislature, and we wish him well in his next chapter."
Cuomo questioned reports that he and Byford had an antagonistic relationship with each other and called it "fine." During a news conference, the governor said Byford did his job, but the MTA will continue on without his presence.
"I think Andy Byford is a good man," said Cuomo to reporters. "I think he's done a lot of good over his two years. Fundamentally the way the MTA operates is they have a very strong team, and they've gotten stronger. But he's a good man and I wish him well."
Under Byford's reign, incidents affecting train service dropped and––when compared to 2018––weekday delays fell by 25 percent in 2019. Byford obtained $51 billion in funding to overhaul the network and created a busway on 14th Street.
Riders Alliance Executive Director John Raskin said, in a statement to the AmNews, that straphangers should celebrate Byford's legacy for having accomplished a lot during a short time period.
"Subway and bus riders are grateful to Andy Byford for his historic service at New York City Transit," said Raskin. "In two years, Andy made subways faster and more reliable, he tackled longstanding challenges to improving bus service, and he crafted the first plan in a generation that would truly modernize the transit system. No matter who runs the transit system day-to-day, ultimately Gov. Cuomo is in charge of the MTA, and riders will be holding the governor accountable for the quality of our transit service.