Community Calendar January 30 - February 5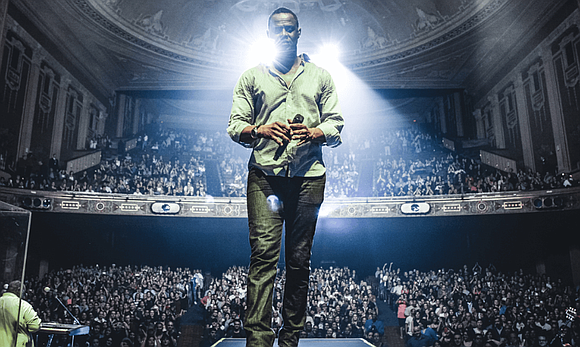 Greetings! As we segue from our January "King Day," we open the way for February and GBE Black History Month 2020. Our first acknowledgement is to the "Father of Black History" Dr. Carter G. Woodson, author, educator and founder of the Association for the Study of African American Life and History. Born to former slaves, in February 1926, Woodson began a week long study of African American history, which became Negro History Week and later Black History Month. Dr. Woodson became the second African American to graduate from Harvard and went on to write more than a dozen books on African American history.
Join us in February for Black History Month in "Radio GBE 2020: Black To The Future" (see below) and visit The Schomburg Center: www.nypl.org/locations/schomburg.
THEATER
Roundabout Theatre Co. presents "A Soldier's Play" Charles Fuller's Pulitzer Prize-winning masterpiece bursts onto Broadway, directed by Tony Award winner Kenny Leon ("A Raisin in the Sun"), starring three-time Tony nominee David Alan Grier and two-time Golden Globe nominee Blair Underwood, now through Mar. 15, American Airlines Theatre, 227 West 42nd St. (btw. 7th and 8th Aves.), Manhattan. For tickets, call: 212-719-1300 or visit: www.roundabout theatre.org/get-tickets/2019-2020-season/a-soldiers-play/.
"Tina: The Tina Turner Musical" written by Katori Hall with Frank Ketelaar and Kees Prins, directed by Phyllida Lloyd. Lunt-Fontanne Theatre, 205 W. 46th St., Manhattan. The 'Queen of Rock n Roll,' in performances now; Tony Award and Olivier Award nominee Adrienne Warren ("Shuffle Along") is cast in the title role, (Nkeki Obi-Melekwe as Tina at select performances) Daniel J. Watts as Ike Turner. For tickets, visit: www.ticketmaster.com/lunt-fontanne- theatre-tickets-new-york/venue/24583.
"Ain't Too Proud" celebrates The Temptations' extraordinary journey from the streets of Detroit to the Rock & Roll Hall of Fame, written by three-time Obie Award winner Dominique Morisseau. Imperial Theatre, 249 W. 45th St., Manhattan. For information, call: 844-379-0370 or visit: www.secureboxoffice.com.
"Hadestown—Where a Song Can Change Your Fate" from the pen of Anaïs Mitchell, winner 8 Tony Awards, Tony winner Andre De Shields, Walter Kerr Theatre, 219 West 48th St., Manhattan. For more information, visit: walterkerrtheatre.com. 
"Sista's: The Musical" at St. Luke's Theatre every Sat-Sun, 4:30 p.m. St. Luke's Theatre is located at 308 W. 46th St., Manhattan.
David Lamb, author of the hit play and book "Platanos y Collard Greens" presents his new, hilarious musical play "The Best Things In Life." A bonafide music superstar sells out to have it all, loses his name and fame, but ups his game to win back the girl of his dreams and the best things in life. Valentines weekend, Sat. Feb.15 at 7:30 p.m. Improv Asylum Theater on 26th St., Manhattan. Hosted by Imhotep Gary Byrd. For tickets visit: www.thebestlaughs.com.
MUSIC
Harlem Gospel Choir, every Sun. at 1:30 p.m. at Sony Hall, 235 W. 46th St., Manhattan. For information, visit: ticketmaster.com    
Loud Records is celebrating 25 years of hip hop at Radio City Music Hall, 1260 Ave. of the Americas, Manhattan on Thurs., Jan. 30 at 8 p.m. Featuring Pun Tribute FT. Fat Joe, Mobb Deep FT. special guests, and many more. For tickets, call 212-632-4000 or visit: Ticketmaster.com.  
Peabo Bryson with special guest Regina Belle, Sat., Feb. 1, 8 p.m., Kupferberg Center for the Arts, Queens, N.Y. For information, visit: www.kupferberg center.org