WBGO jazz radio being petitioned
Ron Scott | 1/30/2020, 1:38 p.m.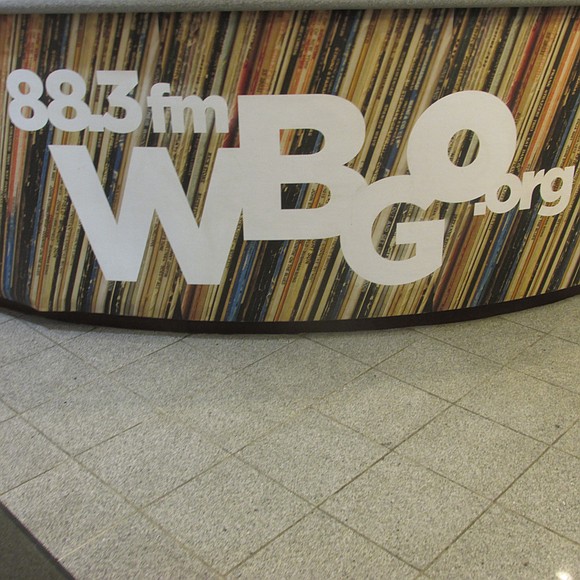 Since the explosive op-ed by Ronald S. Glover "Is there a Blackout at WBGO?" was printed in the Star Ledger on Nov. 19, the executive staff at the all jazz radio station has yet to respond. "The petition is a good way to go," said Glover. "The folks at WBGO are voiceless now but we are looking for a change and new leadership at the station."
Deborah Smith Gregory, president of the NAACP, Newark branch, wrote a letter dated Dec.13 to the WBGO Board of Trustees, Community Advisory Board and the CEO. The letter, which was shared with this writer, expressed concern over management and the governing body of WBGO's lack of public response to the op-ed allegations which were published nearly a month ago. The letter also emphasized four points of concern they would like to see addressed. As of my last conversation with attorney and friend of WBGO Alice Griffin there still hasn't been any response from station executives.

When a reporter from the New York Times recently reached out to the WBGO chairman of the Board for an interview, it was declined until after an upcoming board meeting, as Griffin informed this writer.

A WBGO Board meeting on Jan. 27 was postponed until the internal investigation of all allegations are completed by attorney Shontae Gray. A friend of WBGO taking an educated guess says the investigation should be in its final stages.
"What has amazed me is there hasn't been a public response since November 19," said former WBGO announcer Bill Daughtry (retired in 2019). "Everything is all true. When I retired most of it was whispers; it was the non-invitations that broke the camel's back. It is the on-air staff holding that station together."

Two excepts from Glover's piece in the Star Ledger (Nov. 19, 1920), the proverbial straw, "I am a contributing member to the station and was recently caught unaware of WBGO's 40th Anniversary Gala, on Nov. 6. Apparently, however, I was not the only one who was slighted. Alexandra Hill, WBGO news anchor, reporter, and producer of 'Newark Today,' was also intentionally 'uninvited' or excluded from the $1,200/ticket event. Other on-air hosts and selected staff were invited to participate in this historical moment, but not Ms. Hill and several other Black staffers.
"Currently, only five of the 15 members of WBGO's Board of Trustees are people of color or women. The rest of the board is comprised of white men who, quite notably, have no cultural heritage or links to the city of Newark. Equally alarming, the senior management of the station is composed of white men and women, and their signature program, 'Jazz Night in America' is run and operated by an all-white staff." (These excepts have been edited down due to space; for the complete piece please visit https://www.nj.com/opinion/2019/11/is-there-a-blackout-at-wbgo-opinion.html).
The current petition that is being circulated online is in solidarity with Glover's piece and reflects The Friends of WBGO's dissatisfaction with the current situation.

The Friends of WBGO are jazz musicians, music educators, aficionados and appreciators, a worldwide family of dedicated supporters of jazz and WBGO, in particular; some have supported WBGO since its inception in 1979.
It states, "Specifically, this petition is occasioned by [our] receipt of the following information:
we have become aware of a culture of exclusion at WBGO; specifically, the absence of minority employees from managerial and other leadership positions;
we understand that the people of Newark, New Jersey ('Newark'), the home of WBGO, are unwelcome on WBGO's premises;
we are dismayed that the musical outreach programs for the children of Newark and its environs is defunct and discontinued;
we are indignant that relief facilities ('Relief Facilities') for employees of and visitors to WBGO have not been repaired or renovated after severe flood damage years ago despite WBGO's receipt of insurance proceeds to remedy the problem. Relief Facilities have broken and missing fixtures both known and unaddressed by WBGO management despite numerous complaints."
To read the complete petition and sign please visit https://www.ipetitions.com/petition/jazz-lovers-please-help-fix-wbgo.
Griffin wrote the petition and began its online circulation. "This is not a local issue—it extends beyond New Jersey to international listeners," stated Griffin. "There is a momentum happening with the petition, this is about standing up."
Some of the signee comments are very revealing: "I have been a friend and supporter for many years. I served on CAB a number of times and was its chair for about three. I stopped my support after hearing from Cephas Bowles, when he was at home dying of cancer, on the treatment he received by the Board and new president of WBGO. He was profoundly hurt by the way he was treated. He devoted many years to WBGO. I was appalled at how poorly he was treated and 'discarded.' I did not want to contribute to an organization that could treat a special human being so poorly. After a few years I recently resumed my contribution out of a sense of duty to continue to help perpetuate jazz."
Another commented, "WBGO is a valuable resource that deserves to be respected and enriched. Please do what is needed to fix these many problems."
And this anonymous signee wrote, "Unfortunately, I had an unpleasant experience with Amy Niles and have chosen not to renew my membership."
NEA jazz master and longtime WBGO employee Dorthaan Kirk, who played a significant role in making WBGO the great jazz station it is today, noted, "I watched its growth over the years and although I have a new life and career WBGO is always going to be part of me. So I will do whatever I can do to make sure it is the best in the world."