2020-21 school plans rely on luck, help from Washington D.C.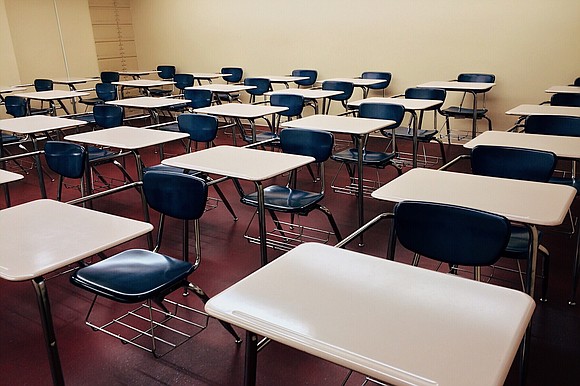 "This has been a school year unlike any other, and I want to say thank you to our families, teachers, and staff," said New York Schools Chancellor Richard A. Carranza in a message thanking students, teachers and staff. "You have so much to be proud of, and I am so grateful for all that we have accomplished together for New York City's 1.1 million students, who swiftly adapted during this tough time. I look forward to our continued partnership in the coming months as we move toward the fall."
But the fall is a journey into the unknown. The 2020-21 school year could be a chaotic one due to the COVID-19 pandemic and the social distancing mandates. How will teachers, students and staff members manage the schedules, the lessons and the regular things that come with academic life in New York City's public schools?
When contacted by the AmNews, a United Federation of Teachers spokesperson said the plan is an ongoing process and directed us to a recent column written by UFT President Michael Mulgrew for further explanation.
In the column, which was published by the New York Daily News, Mulgrew worried about the coronavirus roadblock, but also directed his ire at the federal government.
"Our system is facing a double challenge: dealing with the devastating economic impact of COVID-19 on city and state budgets, and bringing back in-person schooling while maintaining social distance. The pandemic has crippled our economy. Taxes and other revenues are well below pre-coronavirus projections. The result is that rather than increased resources, state and city budgets for the coming year include potential cuts of hundreds of millions of dollars to public services, including schools."
Some of the economic relief can come through the HEROES (Health and Economic Recovery Omnibus Emergency Solutions) Act, a multi-pronged bill that would provide stimulus checks to Americans and address public health and states impacted by COVID-19.
The bill would distribute more stimulus checks and "economic impact payments" of up to $6,000 per household. Households with a maximum of three dependents would get $1,200 no matter the age of the dependents. Individuals who make up to $75,000 would get a one-time $1,200 like before and couples earning up to 150,000 would receive $2,400. This time, immigrants would also be eligible for stimulus payments if they have taxpayer identification numbers. The bill would also extend unemployment checks to the tens of millions of Americans who have lost jobs due to COVID-19 and extend student loan forgiveness to Sept. 2021.
The bill would also provide $90 billion for public schools.

"There have been plenty of corporate rescue missions," wrote Mulgrew. "Airlines, oil companies and even hospital chains with large surpluses have been the beneficiaries of multi-billion-dollar federal bailouts."
While other professions have made the transition to working at home smoothly, education works on a more face-to-face basis. With plans to alternate days between when students can and can't attend schools, the impact on learning can be significant.
This is why the American Federation of Teachers launched an ad campaign in several key states urging voters to call their senators to vote in favor of the HEROES Act.