Caribbean artists tap into creativity to cope during COVID
Lyndon Taylor | 7/2/2020, midnight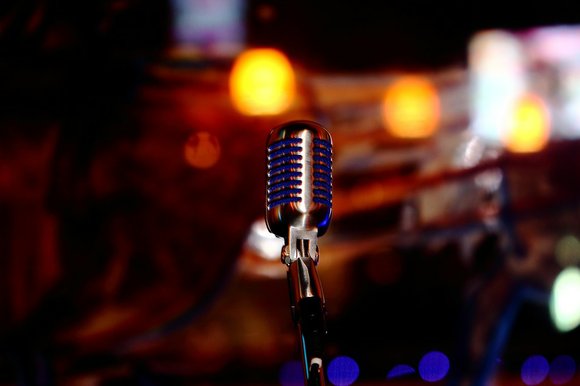 The past few months has been a challenging period for all industries. As a consequence of the current global pandemic, artists and those in the creative industries have sought to tap into their inner creative spirit as a means of coping and getting through this crisis. Throughout the Caribbean, the resilience and adaptability of many artists have been put to the test in an effort to ensure their very survival.
Arielle John, Trinbagonian writer, arts educator and healer, whose work is centered in community and youth outreach, often applies poetry and performance to transformative justice initiatives throughout the Caribbean and its diaspora. When asked how the current pandemic has impacted her work, she pointed out that what she has been able to do is be more reflective rather than creating about the present. "Most of my writing in the present covers a combing through of previous years (joy, trauma, the unresolved) and sometimes also envisioning future years. My work has grown in importance for me, in urgency. The world as we know it is perhaps going to continue changing at this accelerated rate, and my work here is to ensure that I am ready, that my people are made ready," John remarked. 
While she or no loved ones have been directly impacted by COVID-19, she believes this period has provided a necessary pause for her and for many, especially as creatives. "We are tapping into so much abundance, so much connectivity, and so many opportunities for silence and 'staying home' for a bit. All this empty space then moves to fill us with everything that we need. It now has room to realize itself. I've managed to adapt relatively well to these times and felt as though some of my most important work so far has emerged during this period," the Trinbagonian writer stressed.
Among the biggest challenge facing artists and those in the creative industry who are independents and rely heavily on the gig economy, is the financial fallout. With performances and travel being halted, and a range of projects postponed or cancelled, this has no doubt forced many to adapt and adjust and focus their creative energies into the online space, finding ways that the art can be used in the service of each other and the communities formed. "It is also a time of learning the more steep lessons of the things that were no longer working for us––places of work where our value has not been seen or sufficiently recognized, the parts of our lives that we had previously sacrificed in order to build successful careers in art, and the type of interrogation and self-mastery required to allow us to connect even more truthfully with our creative abilities. We are learning, moving through the challenges with greater resolve moving forward," John emphasized.
Michael Sean Harris, an electronic musician, vocalist and educator based in Jamaica notes that what has helped him cope during this period is the ability to channel his creativity and by finding ways to collaborate and stay connected. He cites among his recent accomplishments the composing of a folk-fusion piece for a collaboration with Shelley Maxwell, a Jamaican-born choreographer residing in London along with a host of international dancers for International Dance Day. "I've composed music for a guided meditation by a minister in the Universal Foundation for Better Living organization and I've since been asked to compose a theme for an independent movie being made in Barbados. I also produce a weekly podcast ('Mike's Moment Of…') and connecting with the guests as well as editing and production has kept me very engaged," Harris noted.