Dr. Herbert Louis Thornhill makes his transition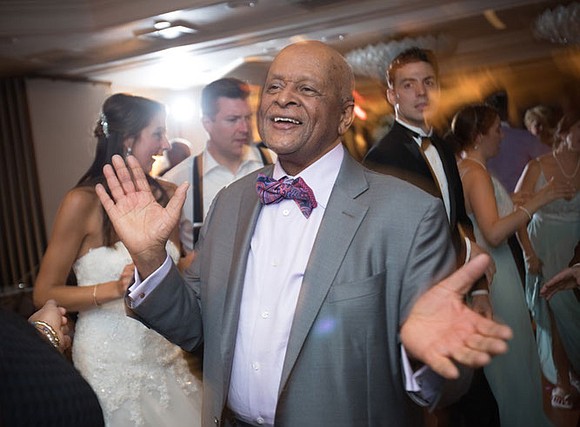 Dr. Thornhill continued his post-graduate education at Howard University School of Medicine, graduating in 1955. He served as an intern and resident from 1955-1957 at Freedman's Hospital in Washington, DC. A relentless public advocate, Herbert L. Thornhill joined the U.S. Navy Reserve. He was based at the Boston Shipyard from 1957-1959 and achieved the rank of lieutenant commander.

Dr. Thornhill completed his residency in physical medicine and rehabilitation at the Bronx Veterans Administration Hospital in New York City. He subsequently joined the Department of Physical Medicine and Rehabilitation at Montefiore Hospital in 1967, later moving on to work with his colleague and dear friend, Dr. Albert D. Anderson at Harlem Hospital /Columbia University. Together they established the hospital's Department of Rehabilitation Medicine. Herbert Thornhill served as associate director of the department until 1980 when he was promoted to chief, a position that he held until his retirement in 2007. In 1985, Dr. Thornhill assumed the position of professor of Clinical Rehabilitation Medicine/Columbia University College of Physicians and Surgeons and later professor emeritus.
During his 39-year tenure at Harlem Hospital, Dr. Thornhill served as the founding president of the United Doctors of Harlem Hospital. He also served on the hospital's Medical Board in various leadership positions from 1979-1984, serving as president (1983-1984), vice president (1982-1983), and secretary (1979-1980). Dr. Thornhill also developed a Street Clinic, an innovative initiative where he went into the community to treat people with disabilities and link them with health, social and vocational services.

A devoted advocate for disabled persons, Herbert L. Thornhill collaborated with community, health, social, and vocational organizations to develop Building Bridges to Rehabilitation in Harlem. This interdisciplinary group worked together to develop policies and funding for programs and services for disabled persons. Dr. Thornhill was also a co-founder and served as board member emeritus of the Harlem Independent Living Center. He worked tirelessly with community leaders and advocates to establish this organization 30 years ago and it continues to champion people with disabilities in securing independent living services to individuals with physical and mental disabilities.
To everyone's amazement, Herbert Thornhill began his participation in the New York City Marathon when he was in his early 70s. He joined the Achilles Track Club International and worked with Dick Traum, founder of the organization, to establish an Achilles Track Club chapter at Harlem Hospital. This enabled patients with ambulatory disabilities, including those in wheelchairs and those using walking aids, the opportunity to participate in walking and running groups and races. Dr. Thornhill also secured funding for prosthetics for disabled South African Achilles Track Club Members who were participating in the NYC marathon. A great source of pride was when one of his patients completed the New York City Marathon. Dr. Thornhill was also immensely proud that all three of his children and both grandchildren volunteered with the organization.
Herbert Louis Thornhill also served as president and program chair of the New York Society of Physical Medicine & Rehabilitation; chair of the New York Medical Academy PMR section; chair of the Medical Society of the State of New York, PMR Section; chair of National Medical Association, PM&R section; and chair of Council of Amputee-Orthotic Clinic Directors, NYCDOH.