Dr. Herbert Louis Thornhill makes his transition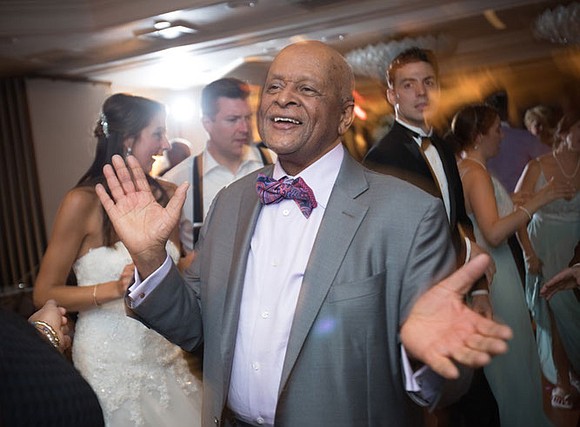 His organizational affiliations reflected his passion for advocating for services and rights for people with disabilities. He was immensely proud of his work as an active member and supporter of the President's Committee on Employment of People with Disabilities and the Special Project: Employment Successes, Problems and Needs of Disabled Black Americans, President's Committee for People with Disabilities, and the sub-committee on health and insurance. He also served as a working member of the National Planning Committee. He was honored to have attended the signing of the Americans with Disabilities Act at the White House in 1990. Dr. Thornhill served on the Advisory Council New York City Mayor's Office for People with Disabilities; National Advisory Committee Howard University Research & Training Center for Access to Rehabilitation and Economic Opportunity; President of the Borough of Manhattan Advisory Council for People with Disabilities; Advisory Council for New York City Mayor's Office for People with Disabilities; and the NYS Ad-Hoc Task Force, Acquired Physical Disability and Chemical Dependence. He was a proud board member of the World Rehabilitation Fund and the Walker-Thomas Fund for Social Advancement. Dr. Thornhill was the recipient of more than 20 awards and honors. He was a published author of 82 publications, scientific exhibits, special projects and addresses. Dr. Thornhill is also a proud member of Abyssinian Baptist Church and the Alpha Phi Alpha Fraternity.


Herbert and Martha Robertson Thornhill were married for 61 years. Herbert and Martha were childhood friends. They were baptized as children in the same church and sang in the same junior choir together. She predeceased him in 2013. He is survived by his children, Deborah I. Thornhill, Herbert L. Thornhill, Jr. (Maria), and Marsha L. Thornhill, MD (Brian); grandchildren, Jennifer L. Prince, Herbert L. Thornhill, III, Christopher J. Bauer, MD (Melissa), Hilary J. Bauer (Ian), Jarrett G. Bauer, Stefan G. Bauer; great grandchildren Sabrina J. Larkin and Jeffrey J. Bauer; sister, Iris King, brother, Rodger A. Thornhill, Jr., and a host of nieces, nephews and cousins including M.W. Thornhill, III, Nan Thornhill, Brenda Thornhill, Rodney Ferguson, Peggy Ferguson, Alvin Ferguson, Robin Ferguson, Earl King, Tracy King, Judy Thornhill Archer, Linda Thornhill Rickman, Roger A. Thornhill, III , Yvette Stevens and Marilyn Stevens.

A memorial service for Dr. Herbert Louis Thornhill will be held at a later date.