Freddy Cole, the jazz crooner, dies at age 88
Ron Scott | 7/2/2020, midnight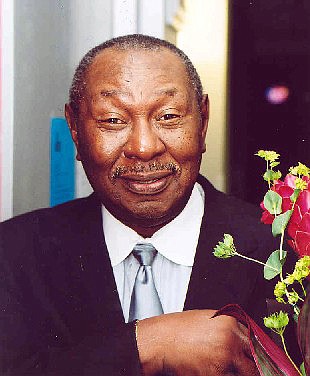 Freddy Cole, whose sophisticated soft baritone timbre turned every song into a heartfelt novella, making him one of the most influential vocalists of the 21st century and placing him in a category with his brother Nat King Cole, died on June 27 at his home in Atlanta. He was 88.
The cause was complications from a cardiovascular ailment, his manager, Suzi Reynolds, told The Washington Post.
Cole earned Grammy nominations for best jazz vocal album with "Merry Go Round" (2000), "Music Maestro Please" (2007), "Freddy Cole Sings Mr. B" (2010), a tribute of songs popularized by his favorite singer Billy Eckstine, and "My Mood Is You" (2018).
When Cole began in obscurity playing in Chicago lounges, hotels and nightclubs, vocalists like Eckstine, Jimmy Rushing, Joe Williams, Arthur Prysock, and Nat King Cole were already influential forces. Despite such incredible voices who were already performing, Cole was able to craft his own style. He effortlessly weaved any song into his own stylistic texture. However, for many years his vocal texture was eerily similar to that of his brother, Nat King Cole, which forced him to live in his shadow. It prompted him to record one of his early albums entitled "The Cole Nobody Knows."
Lionel Frederick Coles was born in Chicago on October 15, 1931, and grew up in Waukegan, Ill. He was the fifth and youngest child of the Rev. Edward "E.J." Coles, a Baptist minister, and Perlina Coles, who played piano and led the choir. Freddie learned to play piano from his mother, who had also taught his older brothers, Eddie, Ike and Nat. Cole recalled that some of Nat's many visitors included Duke Ellington, Count Basie and Lionel Hampton. Like Nat, he dropped the "s" in their last name.
During my phone interview with Cole for this publication in February 2001, he stated, "Although I was initially influenced by my older brothers Nat, Ike and Eddie, I was able to develop my own style." Outside of his musical family, his favorite singer was Eckstine, and pianists John Lewis, Oscar Peterson and Teddy Wilson were very influential.
At one time, it seemed his aspirations of becoming a football or baseball professional were on track to becoming a reality until a hand injury ended those dreams. He considered it a blessing since in the long run it didn't affect him playing the piano.
He began playing and singing at Chicago clubs as a teenager and moved to New York in 1951, where he attended The Juilliard School of Music, and in 1952 he recorded his first single, "The Joke's On Me," released on the Chicago based Topper label. He later received his master's degree at the New England Conservatory of Music and then spent several months on the road as a member of the Earl Bostic band, which led to stints with Lionel Hampton and tours with Ruth Brown. Cole played piano on these jobs and stated, "I came up during a time when you got a gig, you did what you had to do. I was happy to play or sing."