What you need to know before flying this summer
SHERYL NANCE-NASH | 7/2/2020, midnight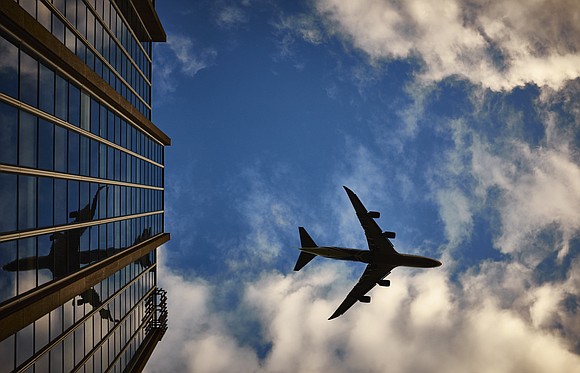 If cabin fever is killing you, it's understandable. The last four months felt like eight. A change of scenery is long overdue. Summer arrived and the thought of jetting somewhere, anywhere, seems far better than yet another Netflix binge.

No doubt, this is likely not the summer for a fling to a far-flung place, even if they would let Americans in. However, flying domestically, or perhaps to the Caribbean or Mexico, where many cities are opening their borders, you could take a much-needed vacay.
You're tempted. Are you ready to fly during the pandemic? A recent survey by Azurite Consulting of 3,500 people found that 30% of domestic travelers will wait until a vaccine is available to fly and 36% of international flyers will not fly globally again until a vaccine is available. Those stats aren't surprising. The fear of contacting the coronavirus, be it on an airplane or in the airport, is real. American Airlines just announced it is no longer blocking the purchase of middle seats—will other airlines follow? You already know flying is going to be different. How different? The experts weigh in on what to expect.
The view from the cockpit
Patrick Smith, an airline pilot and the host of www.askthepilot.com, offers some comforting news: "Airlines have put greatly enhanced cabin cleaning protocols in place. Planes are already much cleaner than passengers realize—particularly with respect to air circulation—and these measures should help reduce the risks of contracting COVID to statistically insignificant levels."

One big negative, however, he says, has been a reduction in onboard service and perks. "Drink services, meals, and so forth, have been greatly scaled back or discontinued altogether. This is likely to continue through most of the summer, varying from carrier to carrier," he says.
Messages from the medical field
Dr. Leann Poston, a doctor with Invigor Medical, shares tips. "First, as with all decisions, evaluate whether the risks outweigh the benefits. If they don't, you are ready to go!"
What's her plan for safe air travel? Get a small bottle of hand sanitizer that is compliant with TSA screening. Use this on the plane, not before. Put disinfecting wipes in a plastic Ziploc bag to also carry on the plane. Secondly, bring a set of clothes in the carry-on bag to change into when you get off the plane.
"In the airport try to touch as few surfaces as possible. After you get through security wash your hands. Try to maintain social distancing, wear a mask, and don't touch your face," she says.
Once aboard, whip out disinfecting wipes to clean the surfaces you will touch. When finished use hand sanitizer. Immediately after deplaning, wash your hands. Poston advises changing your clothes and then rewashing your hands. Get your luggage, wipe it down, and wash your hands before leaving the airport. Another tip, hand sanitizer and washing your hands is a better choice than wearing gloves.
Dr. Ralph E. Holsworth, D.O. director of clinical and scientific research at Essentia Water, isn't keen on flying this summer, but if you do, he recommends increasing liposomal Vitamin D3 supplementation up to 10,000 IUs prior to your flight. Frequent nasal saline flushes prior, during and immediately after departing the flight will also help. "Virus and bacteria colonize in the sinuses at least three days prior to dropping into the lungs and creating infections but flushing or rinsing the nasal/sinus cavities ensure the viral/bacteria content is decreased," he says. Proper hand hygiene and facial washing after inadvertent touching of the face will also help.