URBAN AGENDA: Racial Reckoning Demands Police Reforms Across New York State
David R. Jones, Esq., President and CEO of the Community Service Society of New York | 7/7/2020, 11:04 a.m.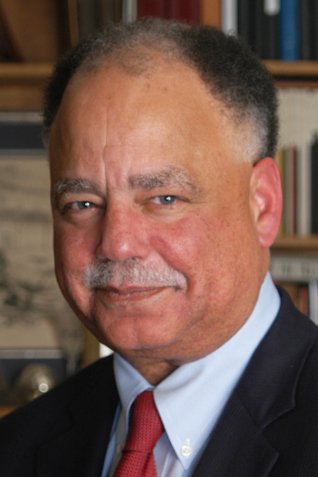 Despite protesters taking to American streets against police brutality and rising public support for reform, the police status quo still has the upper hand. The onus appears to be on protestors, voters, community groups and service organizations of all stripes across the state of New York to make real reform in police policy.
We're all suffering through a double meltdown: a COVID-19 pandemic that disproportionately hit African Americans, Latinos and undocumented individuals, turning the Bronx, Queens and Brooklyn into killing fields, coupled with repeated violence and discriminatory treatment of Black persons at the hands of law enforcement. A sample of the 125 "COVID-19 related" arrests is but one indicator that this disparate treatment continues unabated: between March 16 and May 10, according to NYPD data, those arrested were 68 percent Black, 24 percent Latino and 7 percent white.

Whatever the New York Police Department might have been, or might believe itself to be, has been shattered by the reckoning underway over racial prejudice in society. Yet the movement has collided head-on with romance and nostalgia-tinged pronouncements from NYPD brass and our own mayor that in these times sound like even less than half-truths.
Consider Police Commissioner Dermot Shea's criticism of Mayor de Blasio's own budget proposal, approved last week by the City Council, that reportedly cut $1 billion in police spending and eliminated the incoming July class of 1,160 police recruits: "You're seeing the City Council bow to mob rule," said Shea. Then consider the mayor's unbelievable defense of Shea: "The commissioner is grappling with a whole lot right now," said a deferential Mayor de Blasio, almost seeming to channel former mayor Rudolph Giuliani. The days of subordinates biting their tongues and toeing the line are apparently over for this administration.

For too long too many New Yorkers have been afraid of uniformed officers whose job is to serve and protect, not shoot or choke or murder, but our leaders have done little to address this or press for serious reform.
The moral wellspring of the moment demands a change in police warrior culture. Shea's histrionics and De Blasio's passivity show us that police reforms meant to improve police-community relations will not alone result in a resolution of race and policing. Ultimately, the reckoning is about power. We must force the issue, take power away from people and institutions who are blind to the truth or who really want to uphold an oppressive system.
Here's one way that can be accomplished. Gov. Andrew Cuomo signed an executive order that directs every city and town with a municipal police department to collaborate with local organizations and make police reforms by April 1, 2021. The idea is that everyone should work together to do what's smart. In order to provide communities across the state with guidance on meaningful law enforcement reform, more than a dozen New York labor unions, social justice, and service organizations have asked the New York State Assembly and State Senate to convene joint public hearings. The groups, among them District Council 37, 100 Black Men, the Urban League, NAACP, FPWA and my organization, the Community Service Society, want lawmakers to create a public conversation through expert testimony and dialogue.