Academic fellowship looks to help young men of color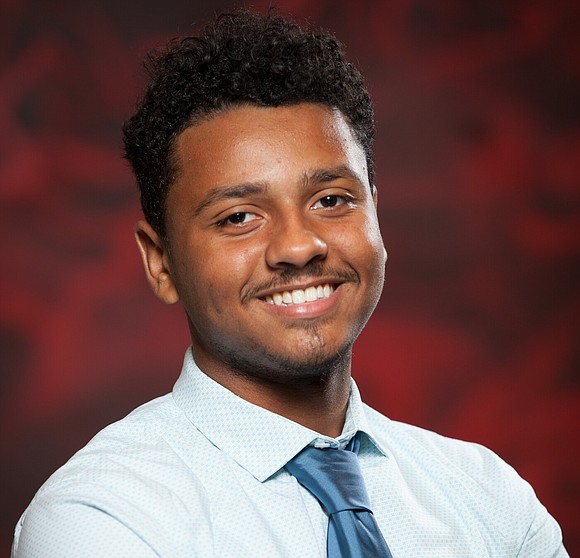 The story of being the first one in your family to go to college might be cliché to some, but it never stops tugging at a person's heartstrings.
Introducing, Nikai Santiago.
Santiago, 18, lives in New York City and graduated from the Eagle Academy for The Young Men of Harlem. He hopes to get into broadcast journalism as an adult, but for now he uses his spare time to host "The Santiago Show," a podcast where he invites friends and family to discuss current events.
How did he manage to accomplish all of this? A combination of hard work, smart work and JPMorgan Chase's The Fellowship Initiative (TFI). Despite the current state of America, the corporate entity managed to stage a graduation for Santiago.
TFI is a three-year high school academic and mentorship program created by JPMorgan Chase geared specifically towards young Black and Latino men, as well as other young men of color. The company's goal is to "build the next generation of leaders who will help move our country forward—especially during these challenging times."
On its 10th anniversary, JPMorgan announced an expansion of the program which they plan on tripling in size in the next decade. In the present, however, the program is helping kids like Santiago realize his dreams.
"I wasn't sure what I wanted to do," explained Santiago. "Growing up I had no examples of what to do, but I had examples of what not to do. After meeting people from TFI, the program helped me pinpoint exactly on what I wanted to do with my life; I realized I love to engage with others and have an impact on people with the way I speak."
TFI matches JPMorgan Chase employees with high school fellows. In the ensuing three years, the employees serve as mentors to the fellows giving them academic support, leadership empowerment, and coaching through the high school maze. They also prepare students for college and how to manage academic and social lives once they're there. One-hundred percent of TFI's fellows graduate from college with about half of the fellows being the first ones in their family to go to college.
According to a recent report by the Urban Institute, when compared to their peers, young men of color from low-income families are less likely to graduate high school (20% lower rates), earn a bachelor's degree (50% lower rates) and secure employment and career advancement. According to research by the JPMorgan Institute, men of color have fewer liquid assets and earn less than what white men earn.
It's an ongoing story in America, but people like JPMorgan Chase Vice President and TFI Mentor Ami Kotecha are looking to cut the legs off said story.
"I found out about TFI through the JPMorgan Chase work Intranet," said Kotecha. "I'd been mentoring through a non-profit in NYC but every week I would meet a different person, and I wasn't able to follow through or see the impact of the time we spent together. I was looking to dedicate time to helping an individual grow over a longer time period, so TFI was perfect.