Blood on the streets: rise in violence raises serious questions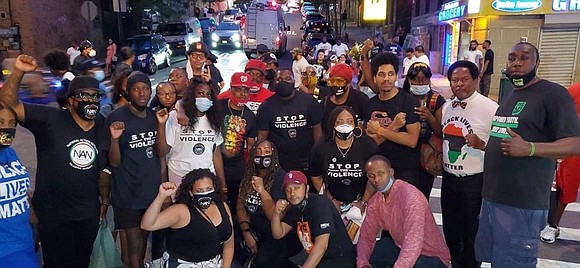 While the Fourth of July weekend was dominated by the sound of illegal fireworks, the sound of gunshots was also in the atmosphere as New York experienced one of its most violent weekends.
The NYPD reported 45 shootings leaving 64 people wounded and 11 people dead over the Fourth of July weekend. The shootings are a continuation of the rise in shootings that occurred in June. Reports indicate that the city saw an 130% increase in shootings last month compared to June 2019.
New York wasn't the only place where violence wreaked havoc over the weekend. In Chicago, a reported 80 people were shot over the weekend leaving 15 dead, 17 shootings occurred in Philadelphia injuring 21 people and leaving 7 dead and in Baltimore, 12 people were shot and one person was killed.
Among the dead in this weekend's shootings across the nation are six children who were killed in the crossfire. Officials are now looking for answers on how to keep the peace in the streets.
"This past weekend New York City saw a devastating increase in gun violence, lives lost and lives forever changed, and this phenomena repeats across the nation," said Public Advocate Jumaane Williams. "My heart hurts, and I know that pain is shared around our city. While it's not enough, I offer my prayers for peace and comfort to the victims, to their families, to the communities impacted."
Among the victims of last weekend's shootings was a 29-year-old man found dead in Lincoln Terrace Park in Brooklyn, a 14-year-old shot in St. Albans, Queens and a 29-year-old man walking with his daughter in the Bronx. The NYPD also released a photo of a bullet shot into a little girl's bedroom in Harlem.
"It's horrific and unfortunate that the violence has continued to raise its head this year more than so last year," said A.T. Mitchell of Brooklyn's anti-violence organization Man-Up Inc. "It's an indication that there's a big problem going on throughout the city with illegal guns that are making their way onto our streets. There needs to be a lot more focus on the federal level, on the state level to stop the influx of these illegal guns into neighborhoods of color."
During a press conference this week, NYPD Chief Terence Monahan said there are heavy quality of life issues throughout the city and that police are afraid to make arrests. He added that while violence is a problem, police are hesitant due to recent disciplinary actions and arrests of officers over recent weeks.
Gov. Andrew Cuomo also signed off on several police reforms and Mayor Bill de Blasio defunded the NYPD by nearly $1 billion.
"Just about everyone we deal with is looking to fight a police officer when we go to make an arrest," Monahan said. "It is so vital that we get our communities coming together, supporting our cops, speaking up for the police officers that are out there. Their morale is low. You're looking at a lot of the rhetoric that's going on out there, which is being done by a small minority of people, when the vast majority do support our police. And it's important that we reach out to our communities, through neighborhood policing, and get them on our side, let them know how they want their neighborhoods policed."