Black and Blue: Clashes in Brooklyn reveal the state of NYC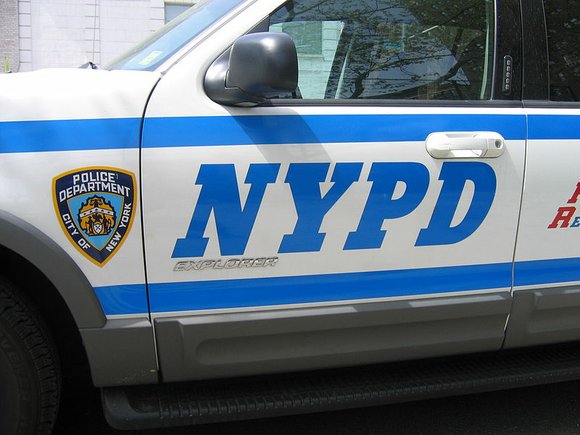 Activist Josmar Trujillo told the AmNews that New York City's left-wing reputation is unfounded.
"NYC is seen as some progressive city, but everyone knows there's neighborhoods in this city so racist that they'll give cities down south a run for their money: Howard Beach, the south shore of Staten Island, the west end of the Rockaways. Dyker Heights in Brooklyn is definitely one of those neighborhoods and so it's no surprise that they'd rally to support police as well as respond like a bunch of slack-jawed maniacs at the insinuation that Black lives should matter," Trujillo said.
Invoking the words Bensonhurst and Howard Beach produces a specific feeling in Black people of a certain age.
In the late evening/early morning of Dec. 20, 1986, a white mob chased Michael Griffith and his mother's boyfriend out of their neighborhood after they had stopped at New Park Pizza on Cross Bay Boulevard to grab something to eat. They got into an argument with some teenager, including one with a baseball bat. During the ensuing chase, Griffith made his way onto the Belt Parkway where he was eventually hit by a car going westbound on the parkway and killed.
Jon Lester (who passed away in 2017), Scott Kern and Jason Ladone did time for their contributions to Griffith's death.
On the evening of Aug. 23, 1989, 16-year-old Yusef Hawkins was shot and killed after being confronted by a mob of white teenagers (some holding baseball bats). Hawkins and his girlfriend were in the neighborhood to buy a used car. A local girl had told the group that she was bringing some Black and Latinx men over to settle a score with Keith Mondello. Mondello, who fired the shots that killed Hawkins, was sent to prison for rioting and almost a dozen lesser charges, but was acquitted of murder and manslaughter.
The mayor did not respond for comment, but he talked about the incident in Bay Ridge, including rumors of a journalist being attacked. De Blasio said that the city needs to look at different perspectives of the issue to have an informed take on the events.
"We take all of this seriously, but the bottom line is we always want to figure out the best way to balance safety with the other rights people have," the mayor said during Monday's media briefing.
Requests for comment were ignored by the NYPD and the Police Benevolent Association.
Blue Lives rallies were held around New York State, including in places like Plattsburgh. The Sergeant's Benevolent Association shared video from those events on Twitter labeling them "patriots" who speak for the "silent majority." With the double trouble of Black Lives vs. Blue Lives and COVID-19, this summer is shaping up to be an eventful one.
"The city is a pressure cooker," said Trujillo. "On top of coronavirus, the almost seven years of the de Blasio administration and the City Council dragging their feet on the issues of policing have made things even worse. People want change. Others want to keep police empowered, including the police themselves.
"Since 2014, city officials have given them what they wanted with year after year of growing police budgets––encouraging their sense of entitlement," Trujillo said.
This week, the "Black Lives Matter" declaration painted in front of Trump Tower was vandalized. Video showed a man pouring red paint over the signage.
A global pandemic can't stop the temperatures (and tension) from rising in the city.