De Blasio, Carranza plan for reopening school, Cuomo & Trump say "slow down"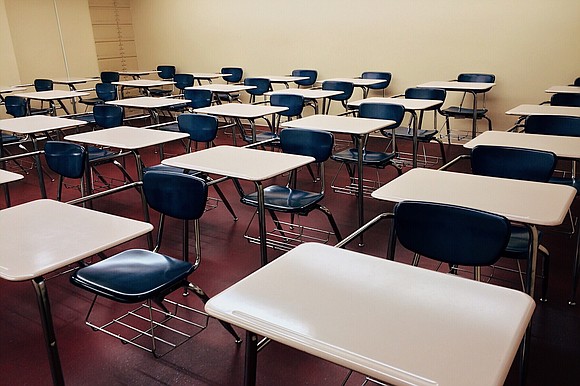 New York Mayor Bill de Blasio and the Department of Education plan to reopen schools, but they're both getting pushback from Albany and Washington, D.C.
Mayor de Blasio and Schools Chancellor Richard Carranza announced the new school re-opening schedule on Wednesday, July 8. The program maps out their approach for students and parents for the upcoming school year in the midst of the coronavirus pandemic.
The city will help schools develop schedules that combine learning in-person and remotely on a weekly basis. The plans also include in-person and remote instruction every week. The schedules will be provided to families one month before the school year begins. De Blasio and Schools Chancellor Richard Carranza said school attendance would be limited to only one to three days a week for social distancing purposes.
"I've heard from community members, I've heard from people in the business, community, civic groups, clergy all over the city––the same message––everyone's looking to the public school system to indicate the bigger direction of New York City," said de Blasio during a media briefing on Wednesday. "So, we have an obligation first and foremost to our kids and our families, but also to the whole city to work hard now to be ready for September. And our parents have spoken clearly, the DOE did an extraordinary survey of parents––400,000 responses, 75% of our parents said they want their kids back in the school buildings, getting the very best education."
The city's plan would require physical distancing, face coverings worn by everyone in the building at all times, consistent hand washing and access to hand sanitizers. Lunch would be held in either classrooms or assigned seating and a section of each school would have an isolation room in case a child gets sick. The plan also includes nightly deep cleaning of the building with electrostatic sprayers that spray disinfectants and would include "improved" HVACs for ventilation.
"DOE central will provide all of this. It will not come out of individual school budgets," said Carranza. "Our buildings will be deep cleaned on a nightly basis with electrostatic disinfectant sprayers. And HVAC systems are being upgraded as we speak to ensure better ventilation in all of our schools. We will also provide staff with the training that they need to keep themselves and our students safe."
While de Blasio and Carranza celebrate the plan they've come up with, they've encountered two roadblocks: one named Trump and the other named Cuomo.
On the same day as de Blasio and Carranza's announcement New York State Gov. Andrew Cuomo said that he would announce a date for school reopenings only after talking with all stakeholders.
"We have 700 school districts in this state, and they range from rural to urban to suburban areas," said Gov. Cuomo. "Localities are very involved in their schools and school decisions, so we have been meeting with them," he said. "During the first week of August, the state will announce a decision on whether or not those schools reopen, and we want to make that decision with the best available data because facts change here day to day and week to week.