JAZZ NOTES: Keystone Korner, Smalls' livesteam
Ron Scott | 7/16/2020, midnight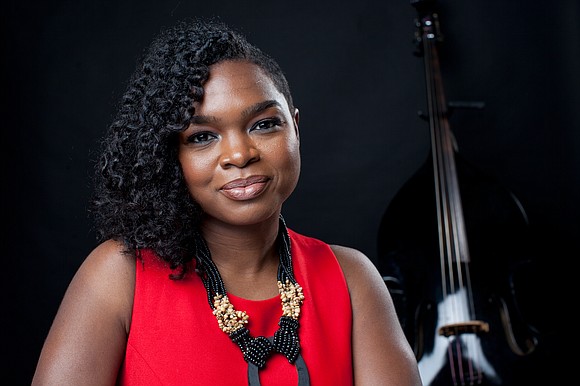 As recently reported, Keystone Korner jazz club in Baltimore, Maryland reopened to a live audience on June 25. Although the club has resumed with a live audience, they are continuing to livestream each performance. When visiting their website it opens with a letter of compliance adhering to CDC guidelines to keep patrons and musicians safe; 50% capacity for social distancing with tables at least six feet apart and extra precaution plexiglass panels between booths.
Keystone Korner's owner and NEA Jazz Master Todd Barkan noted during our telephone interview, "Business is like molasses, very slow, but this is what we expected. This is a labor of love and it will take time for folks to feel totally safe and comfortable about coming out to a club. One thing for sure, the musicians are happy to be back performing before live audiences."
At this time Keystone Korner has the distinction of being the only jazz club in the United States that is open to a live audience. When asked if he felt any pressure, Barkan commented, "We are just trying to do our best; the music here is still the best you ever heard and of course the musicians are great." He noted how on social media some have stated he is just being greedy by opening his doors to live audiences. "Being greedy—how is that possible? We are following the CDC guidelines to a tee which means we are at half-capacity means half the income or less," Barkan said firmly. "It has never been about the money, pandemic or not. And now the first thing is safety for our musicians and patrons who love this music."
The up-and-coming trumpeter Brandon Woody and his group Upendo (Swahili for "love") will perform on July 18. Woody is one of the top young performing artists in the region coming out of the Baltimore jazz scene. One local writer has compared his rigorous riffs to a style similar to Freddie Hubbard.
The all-star hard-swinging collaborative sextet The Cookers, featuring saxophonists Billy Harper and Donald Harrison, trumpeter Eddie Henderson, pianist George Cables, bassist Cecil McBee and drummer Billy Hart, will appear July 24-26. Harrison, a native of New Orleans, will make the plane trip for the Korner gig. He says, "I have my plane ticket and I took the COVID-19 test which is a requirement before we can play at the club. I am waiting for my results." Harrison hasn't played before a live audience since February and is looking forward to playing. "I am glad Todd is trying and safety is first, but things are happening so fast who knows what may happen between now and the date—once I'm on stage I will believe it. I have a little bit of reservation figuring out ways to play with a mask or cover. I have been talking to a few people about making a mask that I can wear while playing which would be much safer for everyone on the bandstand. It seems durable to be able to wear a mask with a hole for my mouth piece."
Keystone Korner is open most nights, but for a complete calendar visit the website keystonekornerbaltimore.com.
Since its opening in 1994, Smalls Jazz Club at 183 West 10th Street in New York City's Greenwich Village has held the reputation as an incubator for young jazz musicians, as well as established musicians like the late drummer Jimmy Lovelace, who are on the shore's edge of exploration. Many regulars probably miss hanging out in the club's main room in the basement even though it only had a capacity of 50 people. The club began streaming shows live in 2007. In the midst of this COVID-19 pandemic, their live shows continue daily, without an audience of course. On July 18, there will be the lively alto saxophonist Caroline Davis Quintet featuring trumpeter Marquis Hill, pianist Julian Shore, bassist Chris Tordini and drummer Allan Mednard (4:45-6:30 p.m.). The following evening, July 19, the Jeremy Pelt Trio will perform featuring the hard bop swing of trumpeter Pelt, pianist Victor Gould and bassist Mark Lewandowski.

On July 23, the bassist, vocalist and producer Mimi Jones will perform with her quartet The Black Madonna featuring Leonor Falcon on viola, guitarist Juanma Trujillo and drummer Mark Whitfield Jr.

The Black Madonna is Jones' latest body of music which is a fusion of styles including jazz, funk, folk and rock, paying homage to popular songs with unexpected arrangements and original material. The project features an assortment of instruments that seldom come together in a jazz configuration, but Jones has always forged her own path that takes her listeners and viewers on fascinating journeys.
Jones was inspired by the idea of the Black Madonna: her beauty, strength and grace. She was exposed to a beautiful collection of the Black Madonna on tour in San Severo, Italy, by jazz promoter Antonio Tarantino.
Jones says since the COVID-19 pandemic she has been performing livestreams in her house but unfortunately, there is no immediate feedback. "Performing in my house has forced me to become an engineer, camera and sound person. Playing into a machine is challenging, but we have to give people something to look forward to. Painful as it is, you freak out and want to get out of the house but we need to be disciplined and stay in. We need more music and to stay safe."

Jones has reigned supreme as a first call side woman to an impressive assortment of multi-genre musicians such as Kenny Barron, Lizz Wright, Beyonce, Frank Ocean, Dianne Reeves, Tia Fuller, Ingrid Jensen, Allan Harris, Ravi Coltrane, Roy Hargrove, Dee Dee Bridgewater and Nona Hendricks. As a leader she has three albums on her own label Hot Tone Music. The label has produced at least nine albums since 2009.
Jones is always looking for new avenues to explore; recently she created a radio show with fellow musicians bassist Luis Perdomo and pianist Keziah Glow entitled "The MLK Show" on WHCR RADIO (90.3), Fridays 8 p.m. to 9 p.m. The show includes live performances, special guests, real talk, an interesting array of live guests from all walks of life, and discussions relating to current events, the arts, social justice, health and wellness.
"I want to serve humanity and be an example for trying to pass on creatively. We are not the same anymore—too many truths have been told," said Jones. "We have to ride this wave out."
For a complete calendar of Smalls' live performances, visit the website smallslive.com.