JAZZ NOTES: Keystone Korner, Smalls' livesteam
Ron Scott | 7/16/2020, midnight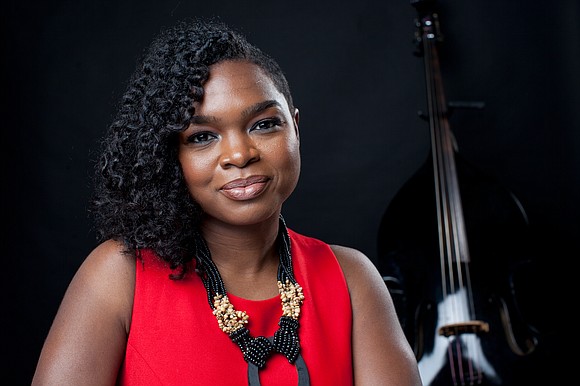 As recently reported, Keystone Korner jazz club in Baltimore, Maryland reopened to a live audience on June 25. Although the club has resumed with a live audience, they are continuing to livestream each performance. When visiting their website it opens with a letter of compliance adhering to CDC guidelines to keep patrons and musicians safe; 50% capacity for social distancing with tables at least six feet apart and extra precaution plexiglass panels between booths.
Keystone Korner's owner and NEA Jazz Master Todd Barkan noted during our telephone interview, "Business is like molasses, very slow, but this is what we expected. This is a labor of love and it will take time for folks to feel totally safe and comfortable about coming out to a club. One thing for sure, the musicians are happy to be back performing before live audiences."
At this time Keystone Korner has the distinction of being the only jazz club in the United States that is open to a live audience. When asked if he felt any pressure, Barkan commented, "We are just trying to do our best; the music here is still the best you ever heard and of course the musicians are great." He noted how on social media some have stated he is just being greedy by opening his doors to live audiences. "Being greedy—how is that possible? We are following the CDC guidelines to a tee which means we are at half-capacity means half the income or less," Barkan said firmly. "It has never been about the money, pandemic or not. And now the first thing is safety for our musicians and patrons who love this music."
The up-and-coming trumpeter Brandon Woody and his group Upendo (Swahili for "love") will perform on July 18. Woody is one of the top young performing artists in the region coming out of the Baltimore jazz scene. One local writer has compared his rigorous riffs to a style similar to Freddie Hubbard.
The all-star hard-swinging collaborative sextet The Cookers, featuring saxophonists Billy Harper and Donald Harrison, trumpeter Eddie Henderson, pianist George Cables, bassist Cecil McBee and drummer Billy Hart, will appear July 24-26. Harrison, a native of New Orleans, will make the plane trip for the Korner gig. He says, "I have my plane ticket and I took the COVID-19 test which is a requirement before we can play at the club. I am waiting for my results." Harrison hasn't played before a live audience since February and is looking forward to playing. "I am glad Todd is trying and safety is first, but things are happening so fast who knows what may happen between now and the date—once I'm on stage I will believe it. I have a little bit of reservation figuring out ways to play with a mask or cover. I have been talking to a few people about making a mask that I can wear while playing which would be much safer for everyone on the bandstand. It seems durable to be able to wear a mask with a hole for my mouth piece."