Travel insurance: What to know
SHERYL NANCE-NASH | 7/16/2020, midnight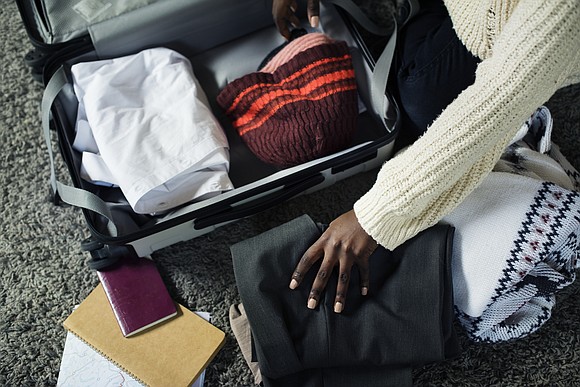 You may not be contemplating hitting the road any time soon, but when you're ready you will. There are all sorts of uncertainties right now, especially if you're talking travel. If you venture out, you're likely purchasing travel insurance, maybe for the first time.
That might be one of your smartest moves in vacation planning. But, like with any financial product, you want to proceed with caution. Here's a bit of info to help you make up your mind.
Ask questions
Travel insurance is designed and priced to protect against unforeseen events. Events that are foreseeable and likely to happen are generally not eligible for coverage.
Contact your health insurance company before you jet set. Find out the specifics, what medical services are provided when abroad and what's not so you can decide if you want to supplement coverage and explore options. "The level of medical coverage available for international travel can vary widely, depending on your domestic health care provider and plan. But keep in mind that most regular health insurance plans provide partial or no coverage while traveling in another country. Countries with universal health care might assist with minor needs, but in the event of major or ongoing medical expenses, they would cease to help, and would not pay to help with the return trip home," warns Beth Godlin, president of Aon's Affinity Travel.
If traveling within the United States, Medicare coverage travels with you. However, the rules change when overseas. Medicare does not cover emergency medical service for travelers out of the country. "Don't assume a health insurance provider will pay to transport you back to the United States if overseas, or even back to a home medical facility if traveling domestically," says Godlin.
Read the fine print
Look carefully at policy exclusions. "Many policies exclude coverage for travel to known dangerous areas and thus may exclude reimbursement for issues that come up during travel to China," says Erik Josowitz, analyst with insuranceQuotes.com, which publishes insurance industry studies and data.
Next, determine whether the policy is designed to be a primary or secondary payer for medical costs. A secondary payment policy is designed to pay for costs not covered by the traveler's personal insurance policies. This may mean you have to pay deductibles and co-pays out of pocket. A primary payment policy, on the other hand, is designed to be the first payer for any incurred medical costs. All policies will also have limits—a maximum they will pay—and many will also have deductibles or other limitations.
"Be sure you understand the limits of any policy, and how the policy meets your expected needs, before purchasing," says Josowitz.
Consider CFAR
However, Cancel for Any Reason coverage is so named because it can be used for whatever you deem necessary.
"You can cancel for fear of something potentially happening, including coronavirus concerns," says Godlin.
Be sure you understand the terms though. "Some programs have this benefit available with the plan or as an upgrade. Also note what percentage of the trip might be either refunded in cash or returned in a credit, as those terms can vary dramatically," says Godlin.