URBAN AGENDA: Legal Help for New Yorkers with Conviction-History Related Problems
David R. Jones, Esq., President and CEO of the Community Service Society of New York | 7/21/2020, 9:48 a.m.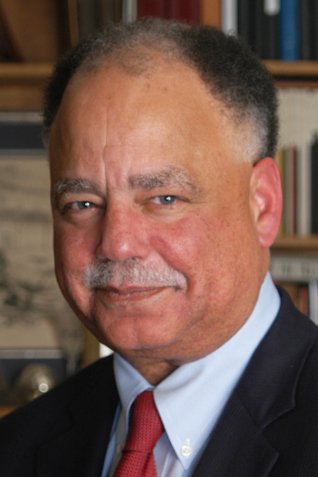 The hot days of summer are upon us, with hazy afternoons and warm evenings full of enough fireworks to make you think we're perpetually celebrating. On some level, we are: New York City is entering Phase 4 of reopening, and bars and restaurants are spilling out into the streets. Looking at the pictures of mask-free partiers across the city, you'd think this was your standard late July in New York.
But this is a summer season unlike any we have ever experienced. Many friends and family members are no longer with us, lost to COVID-19 and our city's woefully unprepared health care system. Hundreds of thousands are unemployed: nearly 19 percent of the city's workforce, with figures skewing much higher for Black and brown individuals. Companies are shedding jobs and closing their offices, some embracing permanent work-from-home policies for cut-to-the-bone staff. No lunchtime crowds mean no business for shops and restaurants. With so much spending power gone, it's difficult if not impossible for these places to survive.
It may look like a celebration out on the streets, but in reality, the party's over. The $600 per week supplemental unemployment many relied on to keep food on the table will end soon. The eviction moratorium in place since March will expire at the end of August, leaving tens of thousands who can no longer afford to pay their rent at risk of losing their homes. Even now, housing courts are on fast track to reopen their crowded, cramped halls to "clear up" the "backlog" of eviction proceedings pending before COVID-19 hit – despite pleas of front-line attorneys that, in the midst of a pandemic, this is bad for public health and bad for New York. Our governor has called increased homelessness "unavoidable." This will definitely be true if the Office of Court Administration insists on pushing Housing Courts to reopen too soon.
People are struggling, none more than individuals marked with the permanent ink of a conviction record, the clear majority Black and brown. Many have lost work: let go because business was slow or dried up, or fired with no reason given. Many more have been kept out of the economy due to prejudice, discrimination, and senseless government policies: these New Yorkers are not getting unemployment insurance because they were unable to obtain work even before the pandemic. That $600 boost passed them by. Meanwhile, rent bills are piling up, and even getting enough to eat is a constant, terrifying struggle.
Competition for what jobs remain in this pandemic-scarred economy is going to be fierce. Some that might have gone to people with conviction histories – restaurant prep, office cleaning, security work, hospital orderly – are now subject to stiff competition from people laid off from other employment sectors. With so many applicants to choose from, employers are already finding ways to skip over those with conviction histories despite their qualifications – asking them unfair and sometimes illegal questions about their backgrounds and then claiming they "lied on the application" if they unintentionally get something wrong.