Jazz promoter Nat White dies at 90, ambassador of jazz Eddie Gale dies at 78
Ron Scott | 7/23/2020, midnight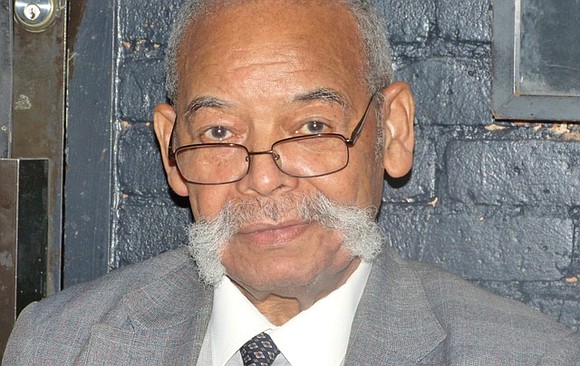 NAT WHITE, a renowned New York City jazz promoter, who's been presenting outstanding jazz shows since the 1960s and for the past 12 years presented a Sunday Jazz Series, died on July 6, at his home in Warminster, Penn. He was 90.
A cause of death was not available at the time, noted his good friend of 45 years Arnie Perez. Recently, Perez and White celebrated their 12th anniversary as partners and founders of VTY Jazz, a jazz promotion company that presented some of the best jazz shows in New York City under their banner Sunday Serenade series.
The series began at Bassline in Mt. Vernon and had a few homes that included St. Phillips Church in Harlem and the West End Lounge on Manhattan's Upper Westside before settling in at the celebrated jazz club Zinc Bar in Greenwich Village (in 2019). Over the years the jazz duo presented such prominent jazz musicians as Billy Harper, Harold Mabern, Eric Alexander, Carl Allen, Gerald Cannon, Mark Whitfield, Dwayne Eubanks, David Hazeltine Quartet, and Jeremy Pelt.
When White wasn't hanging out in a jazz club or presenting his own shows, he could be found at the Palladium dancing to the Latin sounds of Tito Puente or Eddie Palmieri. White loved Latin music and made it a point to always be around that sound. Could have something to do with being a native New Yorker and living in Harlem for many years.
Nathaniel "Nat" White was born in Queens on May 26, 1930 to Nathaniel White and Dorothy Parker White. He attended Cardinal Haynes High School in the Bronx and later received his GED. White worked at various jobs as a young man including cab driver and U.S. postal worker before landing a position with the NYC MTA where he retired in 2019. Shortly following his retirement, he and his wife moved to Warminster, Penn. to be closer to their daughter and grandchild.
"Nat was a good friend, a really nice guy and a great supporter of the music. I am indebted to Jim Harrison for introducing him to me," said jazz bassist and composer Larry Ridley.
White worked with the pioneer jazz promoter Jim Harrison from 1976-'83 promoting jazz shows and dancing (Uptown Jazz Junta) in Harlem at St. Charles Borromeo Catholic Church. They presented such musicians as Dexter Gordon and Johnny Gibson. White originally met Harrison (1967) in Jamaica, Queens at Club Ruby, where Harrison held weekly jazz shows that featured such notables as Frank Foster, Irene Reed, Hank Mobley and Benny Powell. Aside from promoting shows with Harrison he also wrote regularly for his groundbreaking jazz publication Jazz Spotlight. "Nat was always promoting. He was totally devoted to jazz to the last minute," said Harrison. "He was an icon."
I was introduced to Nate some years ago at Grant's Tomb by Jazzmobile's former director Dave Bailey. "Hey Ron, this is the jazz guy you really need to know, Nat White," said Bailey. I looked up at this man, who was about 6-foot-4 or so, he looks down at me with this huge mustache and big smile—we were friends from that moment. It was the smile and handshake; I guess that's why he is referred to as "the gentle giant," but it should be "the gentle jazz giant." He was friends with jazz giants such as Irene Reid, Jimmy Heath, Bobby Timmons and Barry Harris.