Ola Mae Spinks, dedicated teacher and librarian
HERB BOYD | 7/23/2020, midnight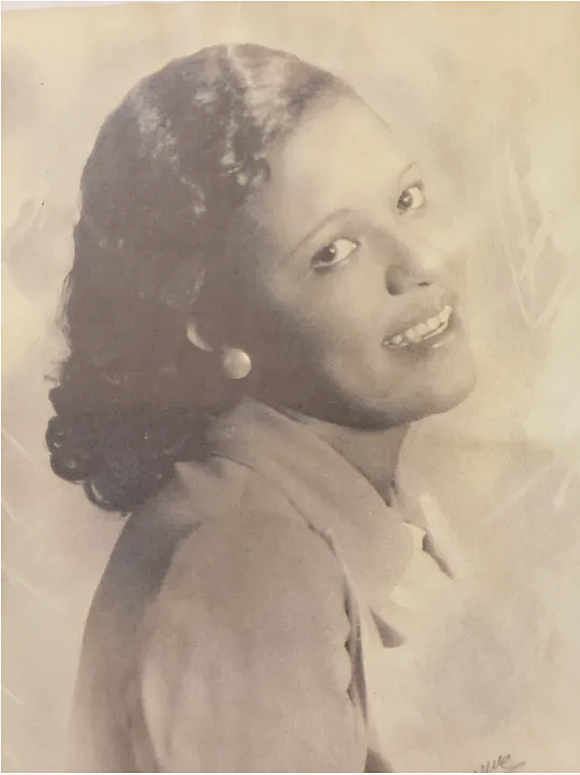 Writers, researchers, and book lovers in general living in and around Detroit probably at some point encountered Ola Mae Spinks. An acquaintance with her was more likely if your interest was slave narratives because at one time she was a foremost archivist on the subject at the U.S. Library of Congress.
The long and bountiful trail of her life began in 1914 in Mansfield, Louisiana where she was born Ola Mae Walker. Eight years later the family moved to Vernon, Oklahoma, one of the state's several all-Black towns. She lived with an older sister in Muskogee, about 60 miles away from Vernon in order to attend Manual Training High School.
According to her son, Adrian, his mother was awarded a church scholarship to attend college in 1934 and she later earned a bachelor's degree in home economics in 1938 from Philander Smith College in Little Rock, Arkansas. It was at this historically Black college that she met William Spinks and they married in 1939.
The couple resided in Vallejo, California where her husband was stationed during his stint in the Army as World War II raged. By 1954, their marriage was over and she moved with her two sons to Detroit. Though living in Detroit, she taught the first grade in the nearby Pontiac public schools. Her pursuit of a degree in library science began at Wayne State University where she earned a master's degree.
She was at the end of 30 years teaching and working as a librarian in 1972 when she and another librarian, Phyllis Williams, volunteered to help organize the collection on "Slave Narratives," compiled by the public works projects, the Federal Writers Project and from interviews conducted with former slaves. For two months, according to records at the U.S. Library of Congress, the two librarians labored to "organize the unwieldly materials in the Archive of Folk Song."
Central to the compilation and cataloging were the materials from Alabama and Arkansas. They worked in close association with Mrs. Oscar Mervene Couch of the History Department at the Federal City College, eventually convincing the students to continue what they had begun. It should be noted that Mrs. Spinks and Ms. Williams volunteered at their own expense and that work can be viewed at LOC under "Slave Narratives." There may have been no monetary compensation for their tireless dedication to the project but Spinks did receive a letter of commendation from the LOC. "We still have that letter," her son said, who lives in Southfield, Michigan where she moved to in 2017.
Though she and Williams are not cited, what they did was critical to getting the WPA research organized for others to use, including Professors George Rawick, Benjamin Botkin and the inimitable John Lomax. 
"The Slave Narrative Collection, a group of autobiographical accounts of former slaves, today stands as one of the most enduring and noteworthy achievements of the WPA. Compiled in seventeen states during the years 1936-38, the collection consists of more than two thousand interviews with former slaves, most of them first-person accounts of slave life and the respondents' own reactions to bondage. This introductory essay, which accompanied the Library's initial 2001 release of the collection, was written by Norman R. Yetman, then Chancellors Club Teaching Professor of American Studies and Sociology and Chair of the American Studies Program at the University of Kansas, where he was also Courtesy Professor of African and African-American Studies and co-editor (with David Katzman) of the transdisciplinary journal American Studies. Among other publications, Yetman is the author of 'Life Under the Peculiar Institution: Selections from the Slave Narrative Collection' (1970), also published under the title 'Voices from Slavery: 100 Authentic Slave Narratives' (revised edition, 2000)."