U.S. tourist asking Ghana for help
7/23/2020, midnight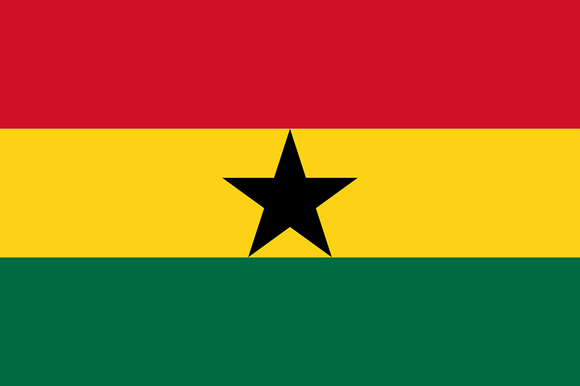 Petition for U.S. citizens, Ghanaian Americans and "lawful permanent residents" to be helped with evacuation back to the United States:
To whom it may concern,
There are numerous (potentially in the thousands) U.S. Citizens and lawful permanent residents (LPRs) marooned here in Ghana. Many of us planned and prepared for short stays for a few weeks and swift departure back to the United States.
Most of us marooned here in Ghana have no income to speak of and are dealing with the financial pressures of life here as well as in the United States. Many are facing evictions from their apartments and foreclosures on their homes back in the United States. Some are facing being let go from their jobs. It is impossible for us to get most financial benefits such as unemployment from the U.S. because of current laws governing such programs which restrict you from participating because you are in a foreign locale. All of us stranded here have financial obligations in both countries, a few of us are on the verge of being homeless as of now at home and abroad. We cannot afford further hotel fees and barely have enough money for our dietary needs. There is also an air of being exploited financially through scams and other unsavory happenings because of our situation. A few of us have experienced this.
There are also those that have drained their finances and bank accounts paying bills in the States and financing themselves here in Ghana that do not have the requisite funds to even purchase a ticket to get back to the United States. We need a solution for these Americans as well.
Many of us are parents of young children and took short trips for business or leisure and have been caught in the international COVID-19 pandemic border closures. Nonetheless we need to get back to our children.
Then there are the elderly and the infirmed that have not had medical care and prescriptions refilled for months. Along with this there are others that need medical procedures that are not available here in Ghana. 
We are all exhausted and at our ends with dealing with this crisis. This does not mean that we are beaten nor are not willing to stand up for ourselves and our rights that are guaranteed by the U.S. Constitution and international law. We all stand on our God-given rights as human beings.
Just recently (July 17, 2020) a group of 50 citizens and LPRs risked a trip via road from Ghana to Lomé, Togo. Our group successfully petitioned the Ghana Foreign Ministry and the Togo Embassy in Ghana for entry into Togo to leave on a flight leaving from Togo's capital Lomé to Newark-Liberty International (July 17, 2020). We won the permit for travel for those that were desperate to leave for the many reasons mentioned previously. It is not the responsibility of the Ghana government nor the Togolese government to make a way back to the United States for Americans, they have a responsibility to their sovereigns just as the U.S. governments has to its sovereigns. We are thankful and grateful for their assistance but no American should have to risk having to cross a dangerous and contentious border by road especially during this time of the coronavirus pandemic nor should they have to potentially travel on a 15-20 hour road trip that is very dangerous just to get a flight back to the United States.