A broken-down USPS could decide America's fate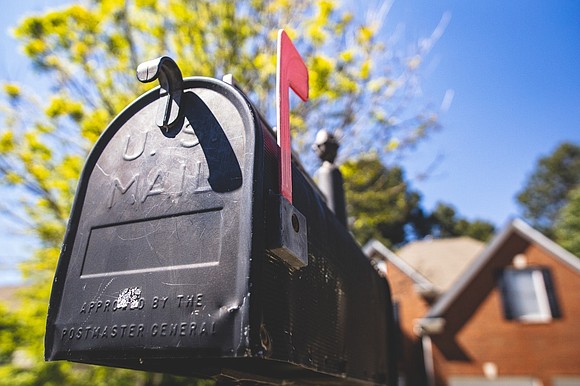 In the budget, Ryan wrote that the USPS is "unable to meet its financial obligations and is in desperate need of structural reforms."
But the desire to cut back on the postal service didn't start with Ryan. Kimberley Johnson, a professor of Social and Cultural Analysis at New York University, stated via email that this was in the works for almost 40 years.
"…but it's not just Ryan," said Johnson, "…this defunding/privatization has been a project of the Republican Party and right wing since Reagan."
It was in the 1980s that President Ronald Reagan failed in his attempt to change the USPS's status as a public agency and sell it off for money. Reagan's excuse, along with many conservatives, was that the government had gotten too big and was too inefficient and they needed to cut some services. (Ironically, in 2011 the postal service unveiled a "Ronald Reagan Forever" stamp adorned with the former president's image "celebrating his centennial year.")
However, Johnson said there is another source of motivation for leaving the postal service in disrepair.
"It's also linked to an attempt to reduce government employment," continued Johnson. "The side effect of that is reduce [sic] Black employment and therefore economic mobility. Joe Lowndes has a great book on this…"
Johnson is referring to the book "Producers, Parasites, Patriots: Race and the New Right-Wing Politics of Precarity" that Lowndes, a political science professor at the University of Oregon, co-wrote with Daniel Martinez HoSang, an associate professor of Ethnicity, Race & Migration and American Studies at Yale University. In the book, the writers argue that Black government employment is seen as parasitical to conservatives.
But some pundits have theories as to why Republicans are extra motivated in 2020. The combination of Trump trailing Democratic presidential candidate Joe Biden in virtually every poll and the coronavirus pandemic have given the president and Republicans an opening to rail not only against the service in general but against the concept of mail-in voting: something that members of the armed forces use.
In May, Trump falsely claimed that mail-in voting would lead to voter fraud. This claim was made after California Gov. Gavin Newsom said he would try to expand mail-in voting for the election during the pandemic. Newsom's announcement led the Republican National Committee to file a lawsuit over his efforts stating that mail-in voting "violates citizens' right to vote" and could be a hotbed of voter fraud.
Trump also presented another reason for opposing mail-in voting.
"MAIL-IN VOTING WILL LEAD TO MASSIVE FRAUD AND ABUSE," Trump tweeted on May 20. "IT WILL ALSO LEAD TO THE END OF OUR GREAT REPUBLICAN PARTY. WE CAN NEVER LET THIS TRAGEDY BEFALL OUR NATION."
Johnson cited another book by author Naomi Klein to explain the current Republican game.
"…it's a little too coincidental, but COVID has offered an opportunity," said Johnson. "Think shock doctrine. Yes it will cause mayhem but it depends on how line managers respond or not to pressure from the top."