Oliver Lake Masks, Tolliver release, ALA.NI Lament
Ron Scott | 7/30/2020, midnight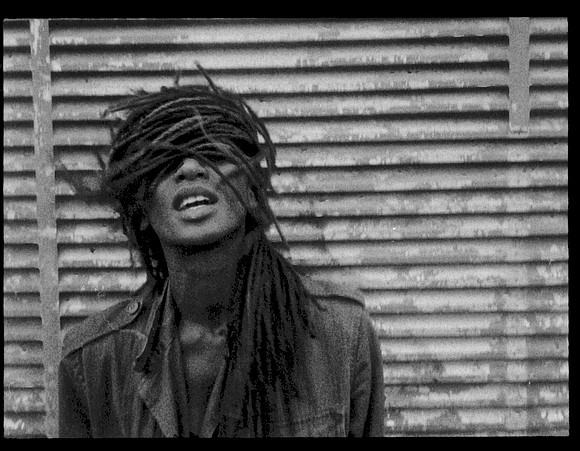 During this ongoing COVID-19 pandemic, Oliver Lake the alto saxophonist, composer, arranger, big band leader, poet, and visual artist has found another way to supplement his income. His daughter Maya, a fashion designer in Los Angeles, inspired his latest project to make masks, a most needed commodity in these new times. His daughter's company Boxing Kitten is currently making African-print masks which gave him the idea. He is using designs from his various pieces of artwork. "It's a way to get my work out there that is also on Facebook and it gives me the opportunity to collaborate with my wife, Marion," said Lake. He started with 35 masks and of course by the time I settled on a specific design he was down to only four, so I had to go with my second choice until a new shipment arrives in the next two or three weeks. The mask designs are colorful abstracts, made of satin with a cotton inner-lining. Well worth the $25.
When not carving out time for his creative masks, Lake is writing big band charts, or practicing on his alto and soprano saxophones and flute. "When not in music mode, I like to paint so that's what I've been doing, working a collage and large canvas," explained Lake. "We also revamped my website so now you can purchase my artwork and music in one place. For complete down time I watch a lot of movies."
Recently, he performed a live stream with the innovative group Tar Baby featuring pianist Orrin Evans, bassist Eric Revis and drummer Nasheet Waits. Lake can be called a guest member having recorded three albums with the group. "I had a good time playing with the guys; it's been a while since the coronavirus closed all the jazz clubs, and touring has become obsolete for the moment."





Lake is a creative force, a mellow soul, who consistently connects with like minds to form such astounding collaborative forces as the World Saxophone Quartet that he co-founded in 1977 with David Murray, Julius Hemphill, and Hamiet Bluiett. In 1988, he co-founded Trio 3, another innovative collaboration with Reggie Workman and Andrew Cyrille. As a pianoless trio some of their recent albums on the Intakt label have featured guest pianists such as Geri Allen, Jason Moran and Vijay Iyer. Trio 3 has recorded over a dozen albums since its inception; with The World Saxophone Quartet, Lake has recorded at least 20 albums; and as a leader at least 40. Lake's performances may include him playing alto, soprano or flute with maybe his poetry or his artwork vividly displayed as a backdrop, despite his configurations all of which are exciting while disregarding the categorization of avant garde. One album with the World Saxophone Quartet that is screaming to be reissued is "Political Blues" (Justin Time, 2006). Its title seems more than apropos for these current times.


"Since we don't know how long this pandemic is going to last, I am just trying to be even keel," said Lake.