Oliver Lake Masks, Tolliver release, ALA.NI Lament
Ron Scott | 7/30/2020, midnight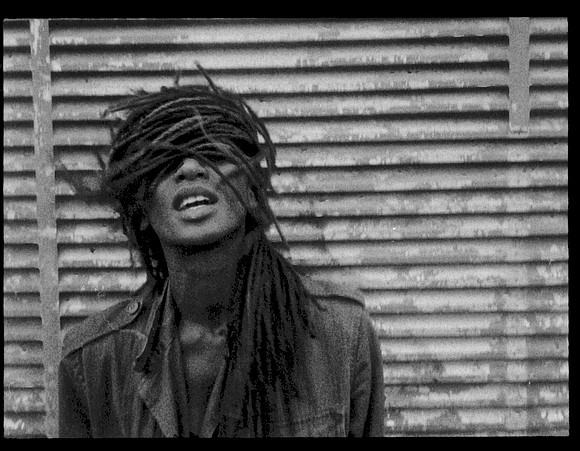 To check out Lake's artwork or music visit his website at Oliverlake.net.
The European record label Gearbox is set to release trumpeter and composer Charles Tolliver's album, "Connect," on July 31. This is Tolliver's first studio album release in 10 years, so for his fans and the entire jazz world this is, in the words of Bobby Short, "a big deal."
A genius musician, arranger, big band leader like Tolliver should be signed to a major record label, releasing albums on a regular basis—anything less is a loss to the international jazz community. His record label Strata-East that he co-founded with pianist Stanley Cowell whose roster included Max Roach, Clifford Jordan and Gil-Scott Heron became a blueprint for following generations.


During our telephone conversation Tolliver said he recorded this album last year (Nov. 7, 2019) while on tour in Europe. "We had a gig at the Jazz Café in London and we recorded the album that morning," said Tolliver. "I took a page from those quick Blue Note Records recording dates in and out, we finished in six hours. Did the gig that night and was on the plane the next morning back to the States." The established well-tuned group included pianist Keith Brown, saxophonist Jesse Davis, bassist Buster Williams, and drummer Lenny White. The four tracks on "Connect" are "Blue Soul," "Suspicion," "Emperor March" and "Copasetic." "Blue Soul" has a hypnotic drum beat that reaches your toes and vibrates the soul. "I just told Lenny to lay down a beat and he was right in the pocket," said Tolliver as it related to the cut "Blue Soul."
Emmett Till's horrible killing at the age of 14 (Aug. 28, 1955) was so horrific it played a role in galvanising what would become the decades-long struggle for Blacks to stand tall without fear of racial discrimination and state-sanctioned violence. It was the photos and open casket funeral of Till that struck the soul of Black America. There were two photos that appeared in every Black newspaper in the United States and Jet Magazine. One was this handsome young Black man with a big smile encompassing his dreams of tomorrow and wearing a hat, Chicago style. The second pictured a dreadful sight of the same young Till with a massive hole in his head and barbed-wire marks covered with heavy mortician's makeup. More than 100,000 people came to visit the open casket and pay their respects to Till as his body lay in his hometown of Chicago for five days. The sight of Till will never be erased from the mind of America and will always weigh heavy on the hearts of Black folks just as Billie Holiday's singing of "Strange Fruit" will strike a tear.
On the eve of what would have been Till's 79th birthday (he was born July 25, 1941), the Paris-based, London-born artist ALA.NI is sharing the new song "Lament for Emmett Till." A sparse, achingly beautiful track, it recites a 1955 poem of the same name by the activist and journalist Claudia Jones.